All of me loves all of you.  EVERY. SINGLE. OUNCE.  I am so grateful for you & your love, I am blessed to share life with you & parent aside you AND I am one lucky lady to be the other half of your our act.  All of me loves all of you.  Happy Anniversary!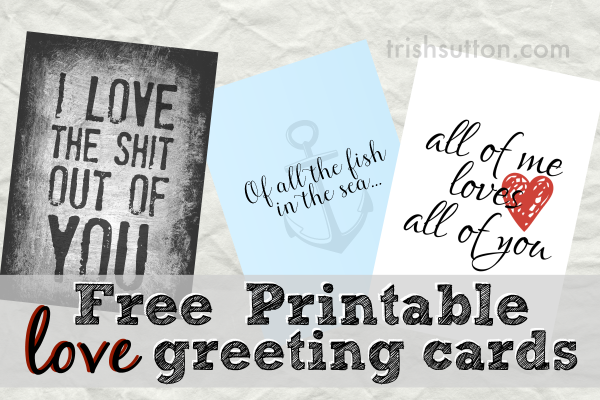 Me and the hubs have been together for ten years.  Seven of them married, as of today.
Kids, laughter, prayers, houses, beginnings, endings, health, passions, football, travels, disagreements, apologies, changes, losses, growth, jobs, cities, businesses, flip flops, struggles, successes and stray cats…
We are a two person juggling act in this adventure called marriage and I would not want to do it or LIFE with any other person or fish in the sea.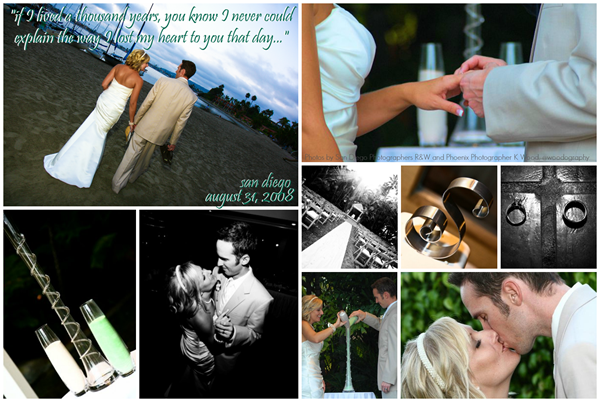 Last weekend we took time away from our kids, our house, our jobs and the stray cats to be together.  It was pretty amazing.
We  spent a couple days in Las Vegas to celebrate our love and lucky number seven.  It was wonderful to reconnect and forget the rest of life for a little while.  The man I married seven years ago is still the man of my dreams and I am beyond blessed to call him mine.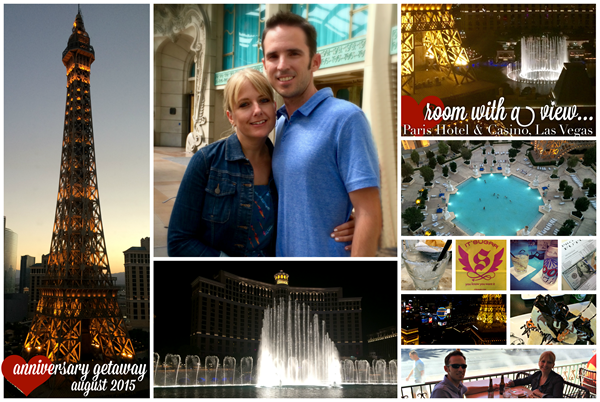 To celebrate LOVE I have created THREE FREE PRINTABLE GREETING CARDS.
All Of Me Loves All Of You; Three Free Printable Greeting Cards
My hope is that there is a loved one in your life that you would like to share one of these sentiments with.  Whether it be an Anniversary, Valentine's Day, Best Friend's Day or any ordinary day when you want to share & celebrate your love in writing. These free printable greeting cards were made for YOU.
Grab a piece of  8.5"x11" cardstock and look up your printer settings for instructions on how to print back to back.
Click on any (or all) of the greeting cards below to open and print.
Select "fit"  in printer settings before printing for the best look on paper.
Fold it, sign it, and stuff it in an envelope!
If you are in need of the right size envelope, check your local office supply.  I typically buy a box of 10-15 envelopes (5.75"x8.75" A9) for the price of one greeting card.  It works out well for me because I end up using the entire box in just a couple months.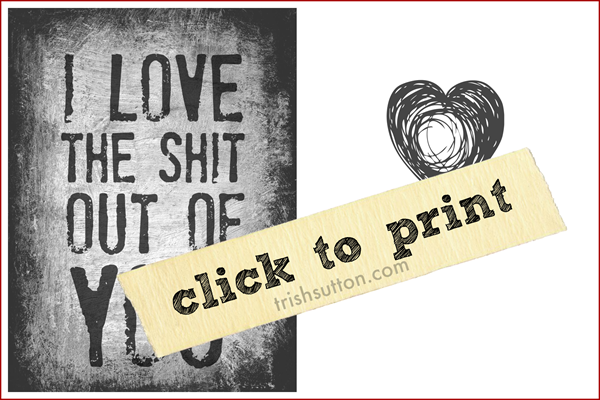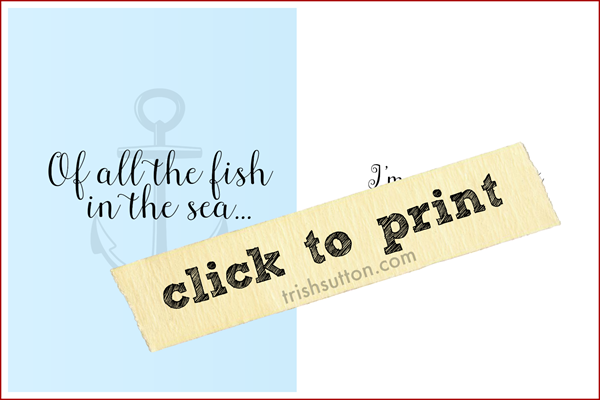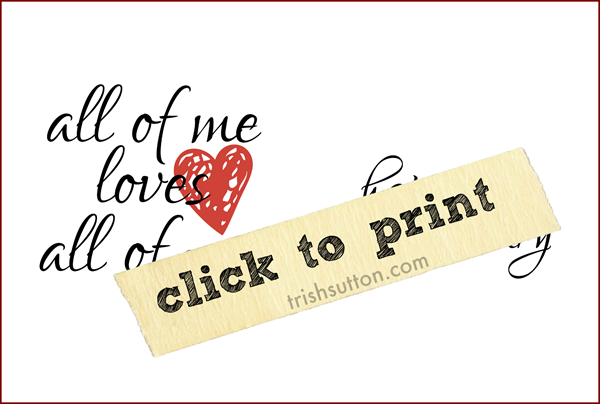 Stop back by when Mother's Day and Father's Day rolls around.  I have FREE printable cards for parents too!
TrishSutton.com newsletter subscribers have exclusive access to ALL of my printables. To receive a link to view, print and download all of my printables, sign up below!
Current subscribers: there is a direct link to my printables library at the bottom of every email newsletter. Check your inbox for the last email that you received! (Or send me an email to receive another copy.)
Upon clicking the confirmation link a web page will open giving you immediate access to my printables library. My newsletters will be delivered to your inbox 2 – 4 times a month.
Your privacy is important to me; therefore, I promise not to spam you or share your information. Every printable that I create is for PERSONAL USE ONLY. See my privacy policy for more information.