Trick-or-Treat!! It is October and it is time for all things Halloween. Like ghosts, goblins, bugs and kisses.  Kisses? Yes, kisses. The chocolate kind! Halloween Treat Bugs & Kisses Free Printable.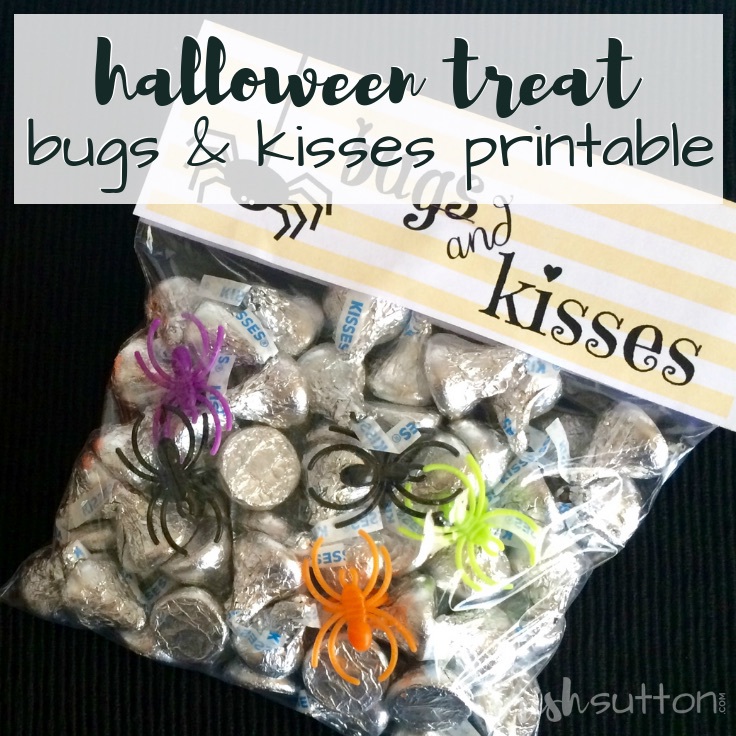 Bugs & kisses together make a festive silly and sweet Halloween treat to give to friends, family, kids, neighbors, teachers, and at classroom parties.
Bugs & Kisses Halloween Treats
SUPPLIES NEEDED: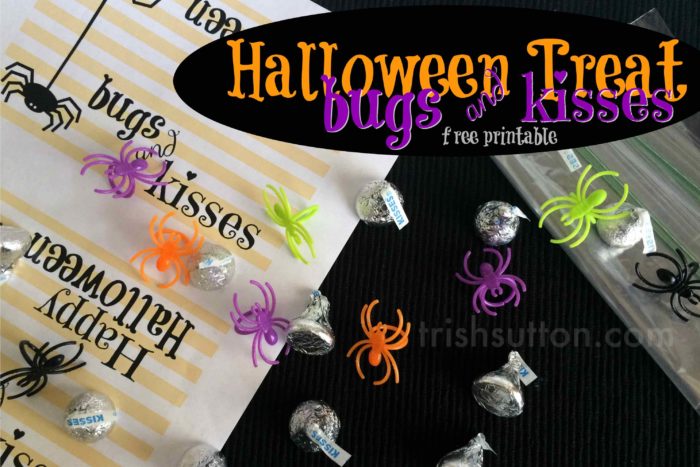 My Bugs & Kisses Halloween Treat Free Printable is sized to fit either sandwich or snack size plastic bags. The printed Halloween greeting would also fit lunch size paper bags and cellophane craft bags.
On one side of this two sided greeting are the words 'Bugs & Kisses' along with a spider.  The spider is strung on a line of spider silk that stretches to the other side of the folded greeting where it connects to another spider next to the words 'Happy Halloween'.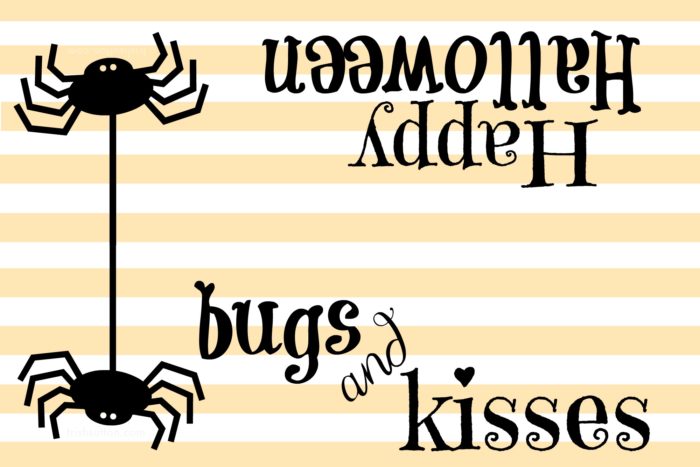 INSTRUCTIONS:
Simply print and cut out the two sided cards.  Fill each bag with Bugs & Kisses, fold a Halloween Card over the top of each bag and add a staple to secure the note.
And there you have a silly & sweet 'Bugs & Kisses' Halloween Treat!

This printable is available as a free gift to my subscribers. To get yours, sign up below!
Current subscribers: there is a direct link to my printables library at the bottom of every email newsletter. Check your inbox for the last email that you received! (Or send me an email to receive another copy.)
Upon clicking the confirmation link you will receive immediate access to my printables library. My newsletters will be delivered to your inbox 2 – 4 times a month.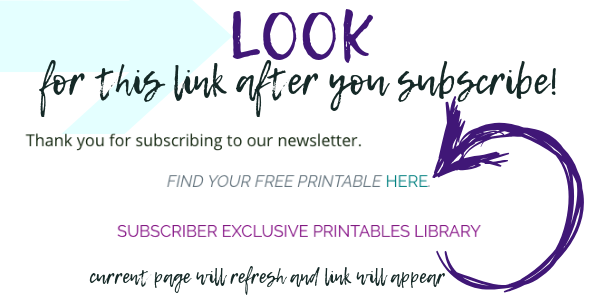 Your privacy is important to me; therefore, I promise not to spam you or share your information. Every printable that I create is for PERSONAL USE ONLY. See my privacy policy for more information. 

More Halloween & Fall ideas from Trish over HERE.