Kids of all ages love a good hunt! Make Earth Day education and awareness fun with this Scavenger Hunt Printable.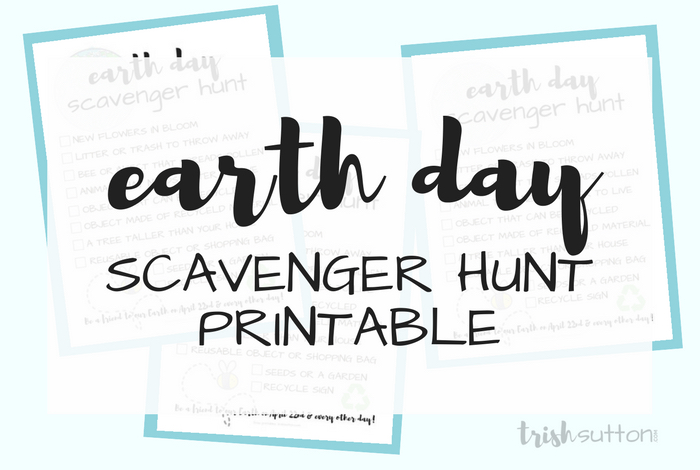 Earth Day is April 22nd. However, every day is a good day to be reminded of the resources we must protect and the ways we can recycle and reuse. I created a scavenger hunt printable to help make the lesson and reminder fun on any day.
Earth Day Scavenger Hunt Printable
Disclosure: This post may contain affiliate links. Full disclosure policy can be read here.
Simply print out the scavenger hunt, select the area and set the boundaries of where your hunt will take place. Next, create teams and get started. Get creative with the rules and prizes!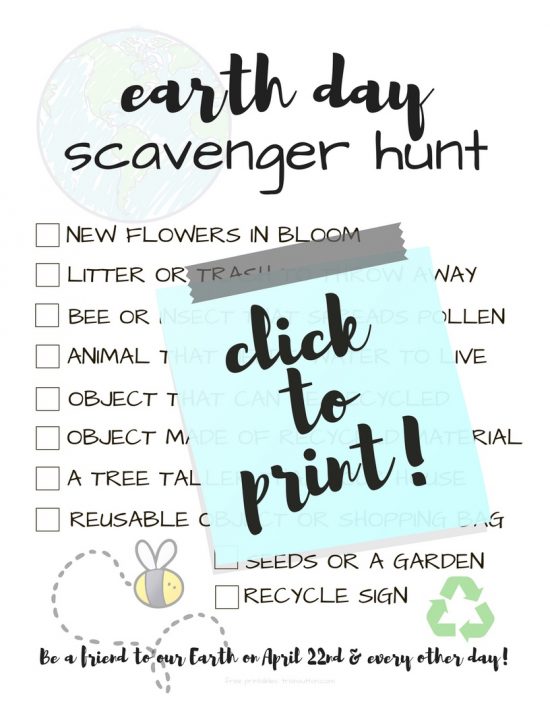 If your group finds the ten items and they are eager to hunt some more, grab a copy of my Nature Scavenger Hunt Printable.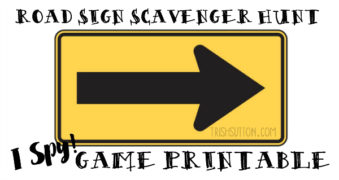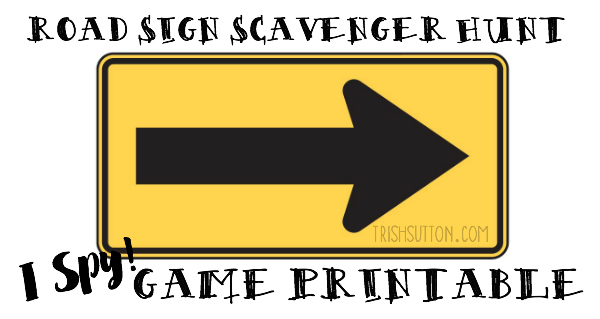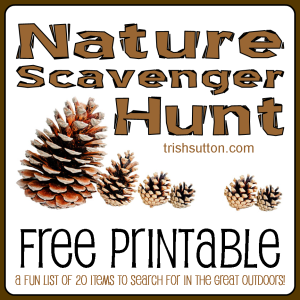 If you have an idea for a printable that you would like to see on TrishSutton.com ~ I would love to hear all about it! Please email me, comment on this post or contact me on social media to share your ideas. Your idea might just be the next free printable you see here!