Happy November. Let that sink in for just a minute because if you are anything like me it felt like Christmas was just a couple weeks ago. Thankful Thirty; Three Free Frameable Prints (in three different sizes).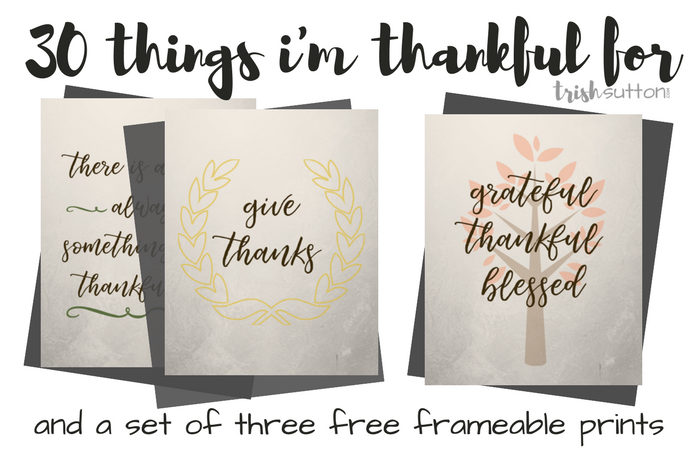 There is ALWAYS something to be thankful for. One thing I am thankful for is all of those who share social media posts of Thanksgiving. Many of my friends and acquaintances post one thing they are thankful for every day of the month of November. It is a beautiful thing to witness people counting their blessings.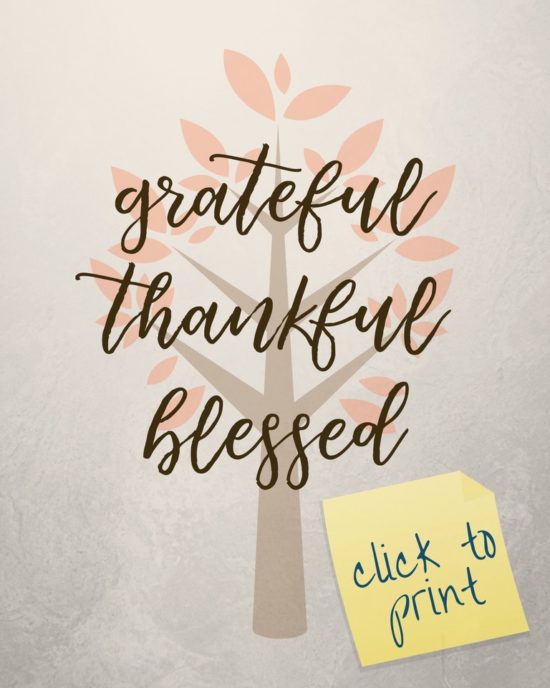 Thankful Thirty
Disclosure: This post may contain affiliate links. Full disclosure policy can be read here.
Because it is not a habit of mine to post a different blessing for 30 days in a row I decided this would be my place to share
thirty-ish things that I am thankful for…
my husband
our two boys
my brothers & sisters
my big ol' sarcastic, fun, loud, unconditionally loving extended family (talk about being blessed!!)
my father-in-law & two mother-in-laws
my circle of friends
time
hugs
freedom
& those who serve(d) to protect my freedom
health
football
laughter
tea
the beach
having a home & food on the table
my little nugget's school & the staff
the ability to see, hear & speak
second chances (and 3rd, 4th & 5th ones too)
my supporters & my clients
coaches
our neighbors
weekends
rain
my beach bike
lessons learned
my iphone
dishwashers & washing machines
frosting
and waking up today
I am also incredibly grateful for every one of you who just took the time to read my list of thirty-ish things.
Grateful is an understatement;
there really aren't words to express how thankful I am to have so many supporters. My blog would be nothing without you.
LITERALLY.
Thank you.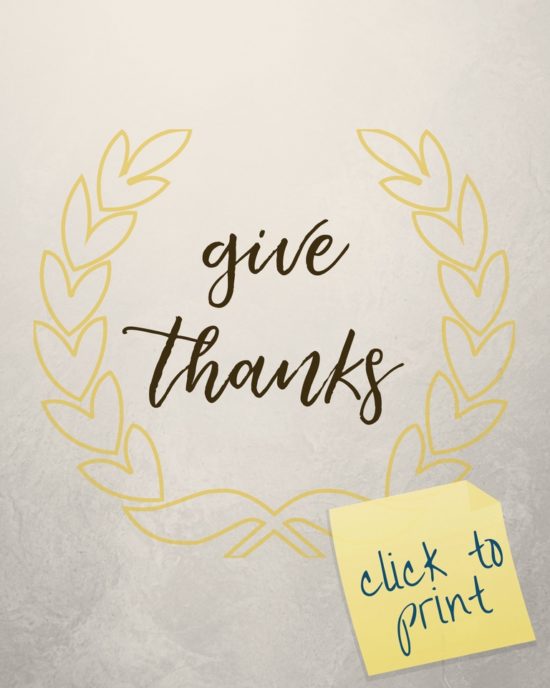 Three Free Frameable Prints
TrishSutton.com newsletter subscribers have exclusive access to ALL of my printables. To receive a link to view, print and download all of my printables, sign up below!
Current subscribers: there is a direct link to my printables library at the bottom of every email newsletter. Check your inbox for the last email that you received! (Or send me an email to receive another copy.)
After you signup you will receive a confirmation email. Upon confirming your email address you will receive access (including the current password) the Subscriber Exclusive Printables Library. Newsletters will be delivered to your inbox 2 – 4 times a month.
Your privacy is important to me; therefore, I promise not to spam you or share your information. Every printable that I create is for PERSONAL USE ONLY. See my privacy policy for more information. 

What are you thankful for? 
Share one, two, three or thirty of your blessings with me in the comments below or on one of my social media pages.