My wish for you made into a holiday printable. May you never be too grown-up Christmas quote.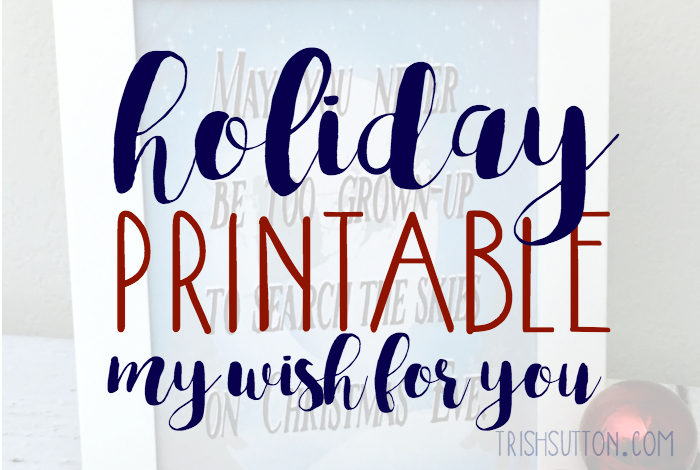 There is nothing quite like the magic of seeing a red light in the dark skies on Christmas Eve. As a child I would begin the search as soon as we stepped outside of the church doors after Candlelight Service. Upon finding that red light in the skies above I would keep watch through the car window the entire drive home.
CONFESSION:
To this day I still search the skies on Christmas Eve.
Yes, I STILL believe. If for no other reason than to capture the feeling of the Christmas spirit that comes over me as soon as I spot that red light high above on the night before Christmas. Also, to this day, I have the hardest time sleeping a wink on Christmas Eve. I am not too grown-up.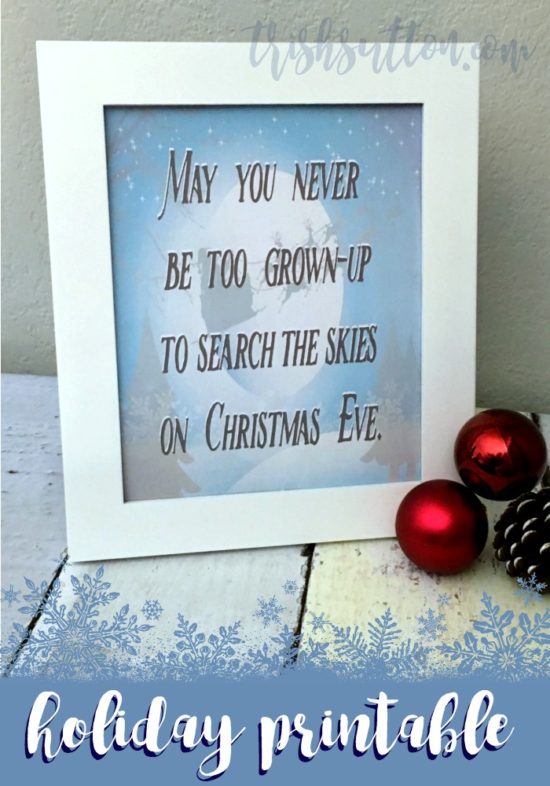 Holiday Printable
Simply click on the image below to print your copy of this Christmas quote. Then frame it and display it to add a little holiday decor and Christmas cheer to your home this winter.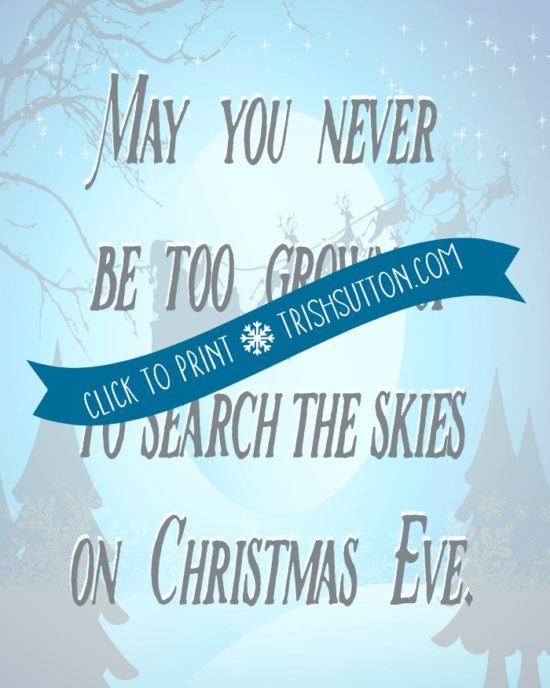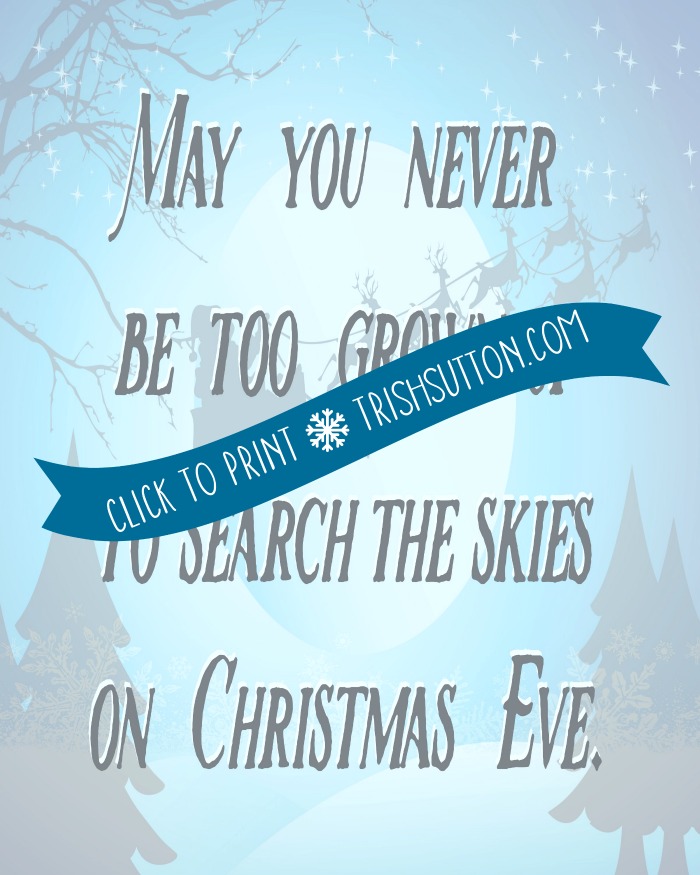 I purchased the white frame for my holiday printable at Target:
DIRECT LINK TO PRODUCT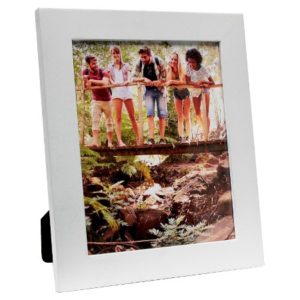 TrishSutton.com newsletter subscribers have exclusive access to ALL of my printables. To receive a link to view, print and download all of my printables, sign up below!
Current subscribers: there is a direct link to my printables library at the bottom of every email newsletter. Check your inbox for the last email that you received! (Or send me an email to receive another copy.)
Upon clicking the confirmation link a web page will open giving you immediate access to my printables library. My newsletters will be delivered to your inbox 2 – 4 times a month.
Your privacy is important to me; therefore, I promise not to spam you or share your information. Every printable that I create is for PERSONAL USE ONLY. See my privacy policy for more information.