Make lunch time a fun time by adding lunchtime giggles to your kiddo's day with printable kids jokes!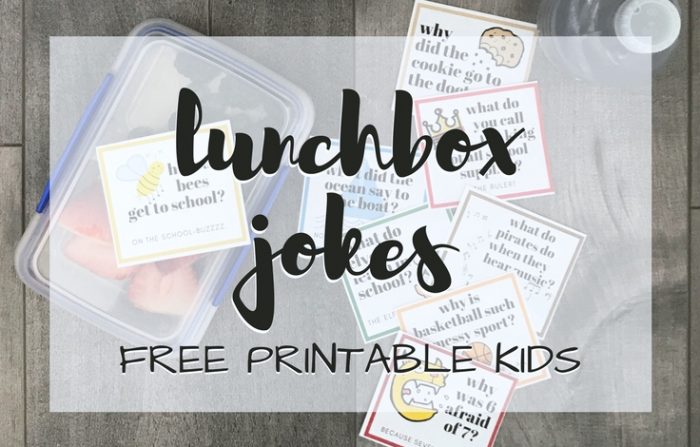 Do your little ones take their lunch to school or buy their lunch from the cafeteria? 
Along with field trip days our little guy takes a packed lunch to school daily. I often mark the top of his water bottle with a couple words, a tiny drawing or smiley face. And sometimes I add a paper note. He rarely mentions either one however I know he appreciates them because he saves them.  It makes my heart smile knowing that something so simple likely added a smile to his day.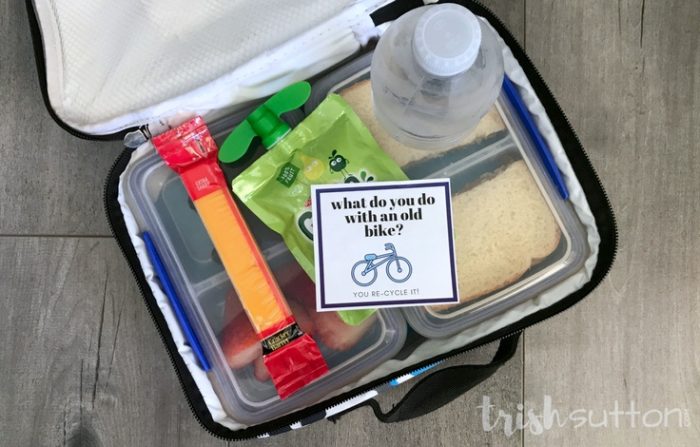 To take that smile to the next level I created a printable of silly lunchbox jokes. Similar to my printable lunchbox love notes the only items needed to add one of these nine kids jokes to your little one's day is a piece of paper, a printer and a pair of scissors.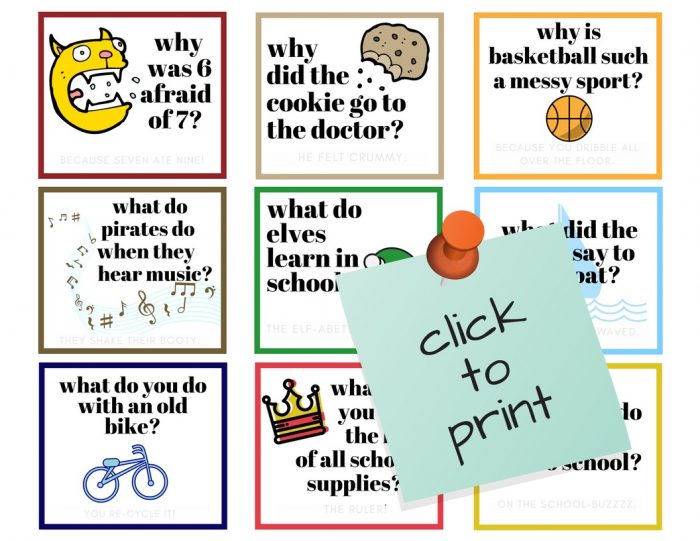 Kids Jokes | Silly Lunchbox Jokes Printable for Kids
Whether your kiddos pack their lunch every day or just on field trip days these jokes are fun to have around. That said, there is no lunchbox required to share these silly (or as my sister calls them, CORNY) kids jokes. Simply print and share.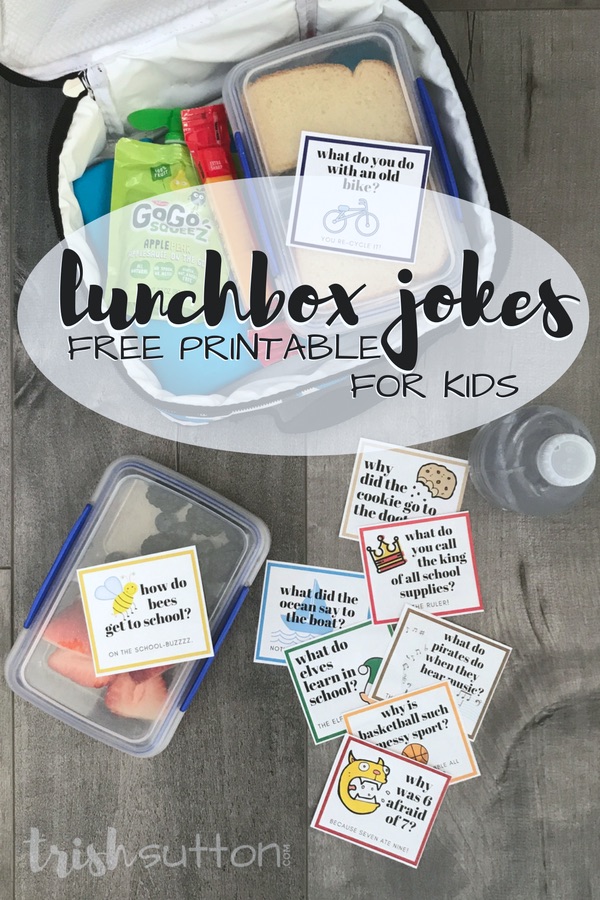 This printable is available as a free gift to my subscribers. To get yours, sign up below!
Current subscribers: there is a direct link to my printables library at the bottom of every email newsletter. Check your inbox for the last email that you received! (Or send me an email to receive another copy.)

Upon clicking the confirmation link you will receive immediate access to my printables library. My newsletters will be delivered to your inbox 2 – 4 times a month.
Your privacy is important to me; therefore, I promise not to spam you or share your information. Every printable that I create is for PERSONAL USE ONLY. See my privacy policy for more information.