When the weather is right there is nothing quite like spending time outdoors. Nature Scavenger Hunt; Free Printable for Kids.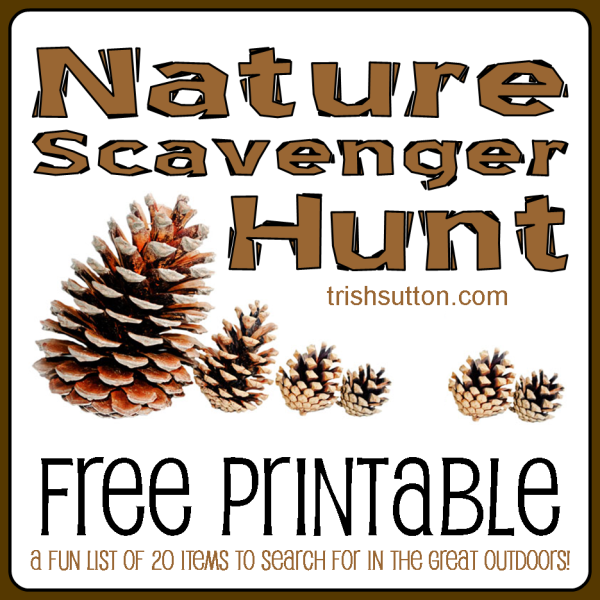 Disclosure: This post may contain affiliate links. Full disclosure policy can be read here.
Regardless if the time outside is spent hiking, camping, at youth camps, or nature walks it is much more fun when a game is involved! And regardless the age, kids LOVE going on a hunt. (As do many of the adults I know!)  Be it hide-n-seek or the hunt for a treasure, there is something about searching & seeking that brings excitement.
To add an extra dose of excitement to the fun of camping, hiking and spending time in the great outdoors, I have created a FREE PRINTABLE for a Nature Scavenger Hunt. This fun printable can be played as a competition, used for educational purposes and nature walks, or just as a check list for family vacations to the Grand Canyon.
There are twenty items on this list including the search for a 'treasure'.  The treasure, of course, is in the eye of the beholder… or… uh… make that the scavenger.
Nature Scavenger Hunt; Free Printable for kids
Click on the image below.
Print.  Hunt.  Have fun!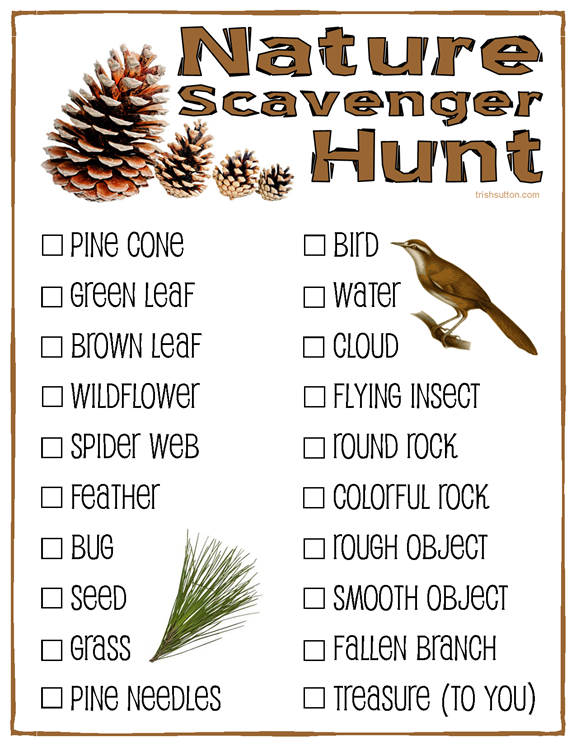 Pssst… this way to print scavenger hunt for road trips!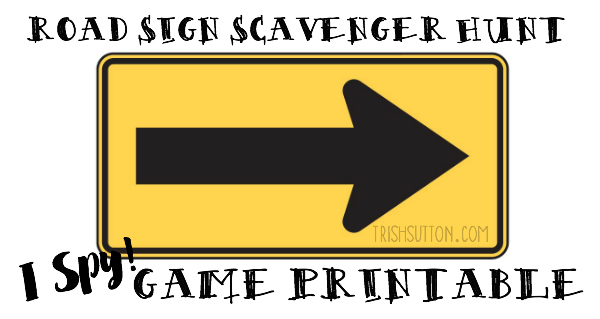 TrishSutton.com newsletter subscribers have exclusive access to ALL of my printables. To receive a link to view, print and download all of my printables, sign up below!
Current subscribers: there is a direct link to my printables library at the bottom of every email newsletter. Check your inbox for the last email that you received! (Or send me an email to receive another copy.)
After you signup you will receive a confirmation email. Upon confirming your email address you will receive access (including the current password) the Subscriber Exclusive Printables Library. Newsletters will be delivered to your inbox 2 – 4 times a month.
Your privacy is important to me; therefore, I promise not to spam you or share your information. Every printable that I create is for PERSONAL USE ONLY. See my privacy policy for more information.