Our family makes a point of eating dinner together several nights a week. While sharing a few minutes together over a meal one of our favorite things to do is play a game of table topics.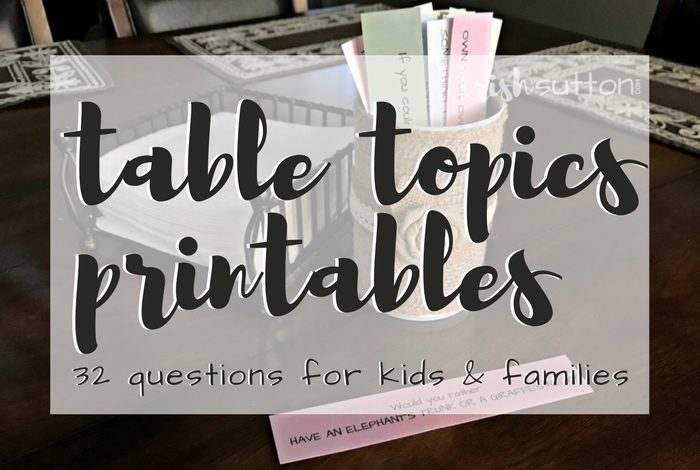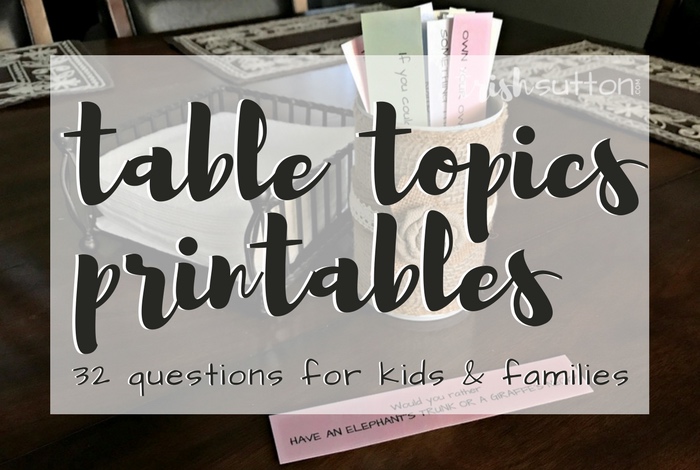 Table Topics are a fun way to get kids talking at dinner time (or any other time); however, after a long day it is not always easy to think of creative questions to ask. Those nights deserve a preprinted list of questions that will add plenty of chatter and plenty of laughter to family time.

If you are anything like me it would be impossible to count the number of times you have played 'Would you rather?' with your children or grandchildren. Our family loves a good debate sharing why we would rather have hands for feet or feet for hands. In fact, we enjoy anytime we can think about the extraordinary or answer silly questions. We love playing table topics.
Create your own set of table topics with my free printable!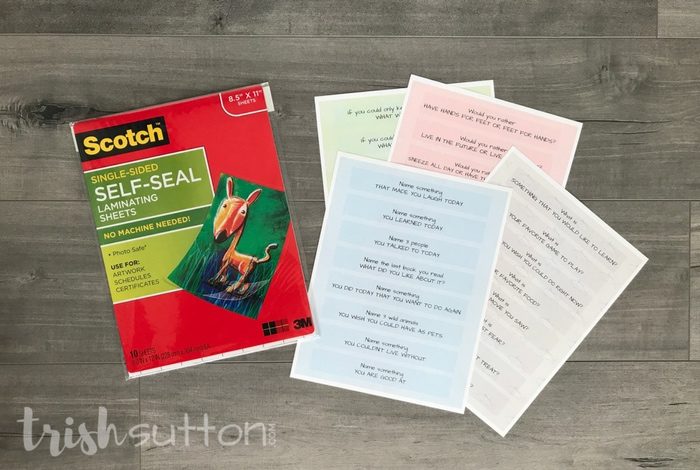 Table Topics
SUPPLIES:
Table Topics Printable (4 pages)
4 Pieces of Card Stock (or printer paper)
4 Self-Seal Laminating Sheets
Vase or Mason Jar
(any container will work)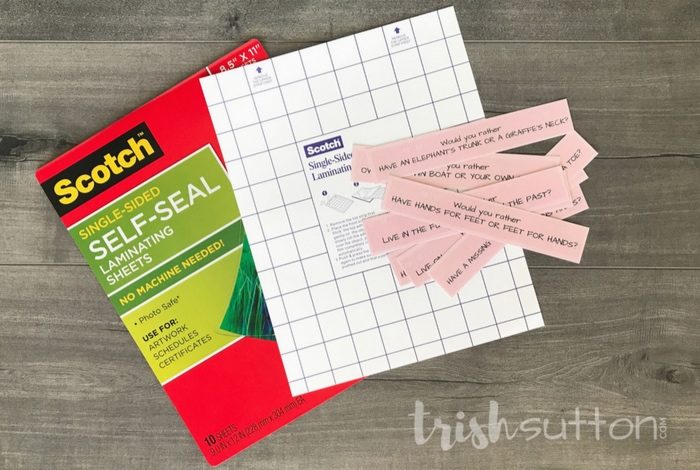 DIRECTIONS:
Open my four page Table Topics PRINTABLE and print it on card stock.
Laminate all four sheets. (Laminating them helps keep them clean and if they do get dirty the laminated strips can easily be cleaned with a damp cloth.)
Cut out each question. 
Put the strips into your vase and place it on the table.
Play a round of Q & A – draw a question, ask, answer, debate, laugh, repeat!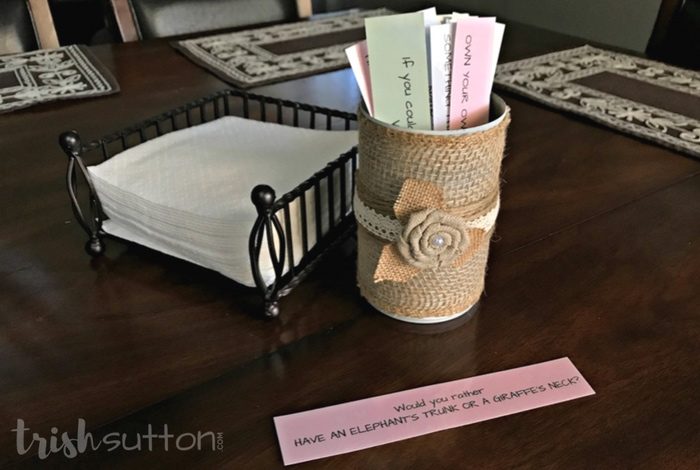 When our family plays Table Topics one person will pull a question and read it out loud. Everyone sitting at the table takes turns answering that question then a different person will pull and ask the next question. Some nights we discuss the topics so much that we only answer two questions, other nights we get through several questions.

The questions never get old. One of our repeat and most discussed questions is… If you could have any superpower what would it be? The answers have ranged from being able to fly to telekinesis.
What about you? What Superpower would you possess?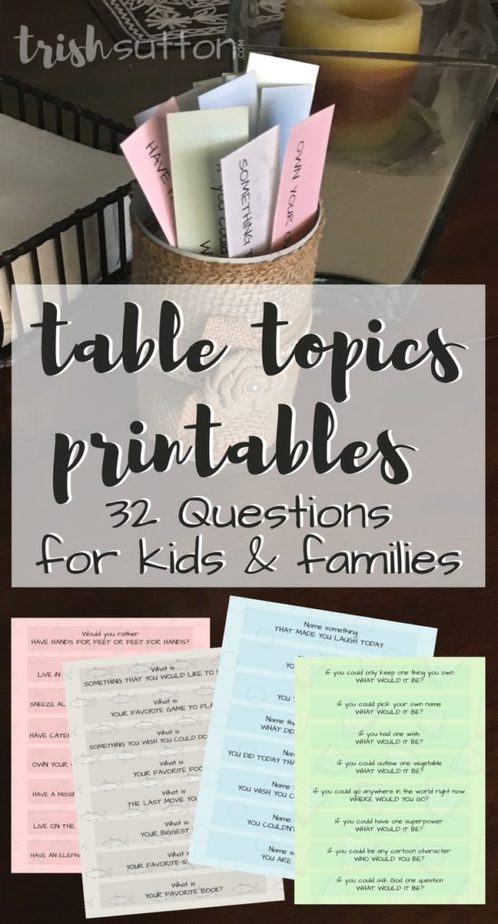 TrishSutton.com newsletter subscribers have exclusive access to ALL of my printables. To receive a link to view, print and download all of my printables, sign up below!
Current subscribers: there is a direct link to my printables library at the bottom of every email newsletter. Check your inbox for the last email that you received! (Or send me an email to receive another copy.)
Upon clicking the confirmation link a web page will open giving you immediate access to my printables library. My newsletters will be delivered to your inbox 2 – 4 times a month.
Your privacy is important to me; therefore, I promise not to spam you or share your information. Every printable that I create is for PERSONAL USE ONLY. See my privacy policy for more information.