Forget the candy hearts, lollipops and small boxes of chocolates. This Airplane Valentine With Free Printable is a fun alternative to sugary sweet kids valentines.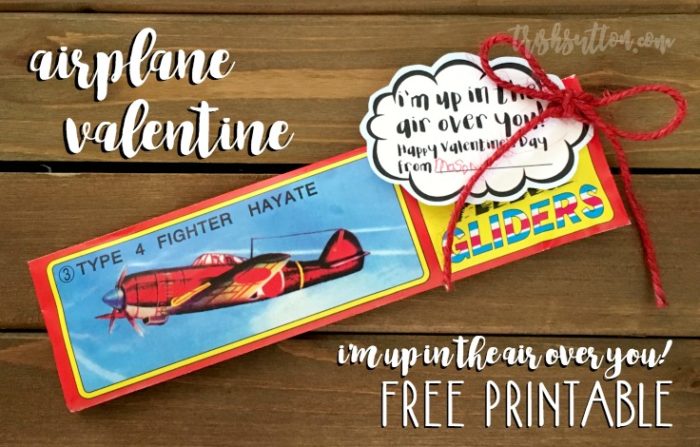 Sugar is overrated. At least at our house it is. Our boys never finish their Valentine, Easter or Halloween candy. Of course that is fine by us!! Non-candy kids Valentines are my favorite types of Valentines anyway.
We tend to give an alternative to sweet treats on February 14th. In the past our youngest has given Valentine dinosaurs and racecars to his classmates; both with fun printables. This year his friends will receive glider planes.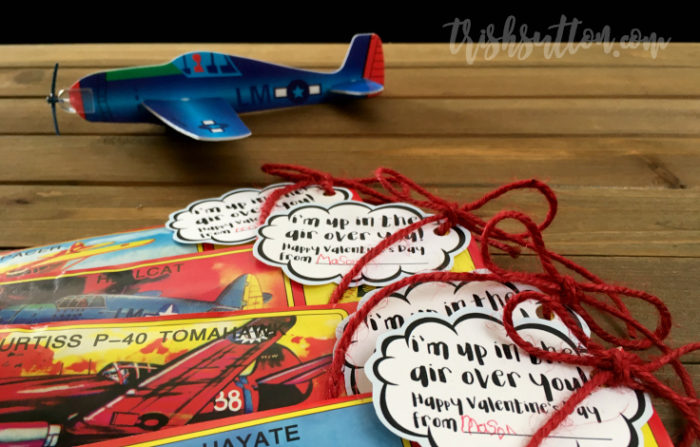 Airplane Valentine With Free Printable
Supplies Needed:
Toy Airplanes
Ribbon or String
My Free Printable
Hole Punch
Scissors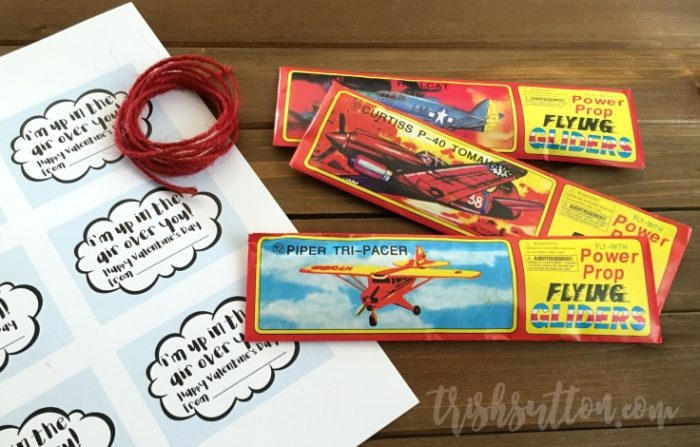 These super simple Airplane Valentines come together in just minutes.
Click on the image below to print a sheet of six "I'm up in the air over you!" notes then cut them out.
Hole punch the top corner of the packaged airplane and hole punch one corner of the printed Valentine message.
Thread a piece of ribbon or string through both the airplane package and the note then tie a bow to secure them together.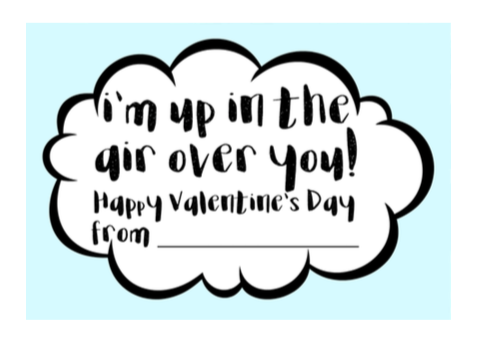 I ordered individually wrapped Power Prop Flying Gliders for these non-candy kids Valentines. The price was right for 24 planes and it kept me from actual shopping. However, any toy airplane will work just fine. If the planes are not already individually wrapped just place each one in a clear gift bag and add a piece of ribbon or staple and there you have an Airplane Valentine.
This printable is available as a free gift to my subscribers. To get yours, sign up below!
Current subscribers: there is a direct link to my printables library at the bottom of every email newsletter. Check your inbox for the last email that you received! (Or send me an email to receive another copy.)
Upon clicking the confirmation link a web page will open giving you immediate access to my printables library. My newsletters will be delivered to your inbox 2 – 4 times a month.
Your privacy is important to me; therefore, I promise not to spam you or share your information. Every printable that I create is for PERSONAL USE ONLY. See my privacy policy for more information. 
Airplane Valentine With Free Printable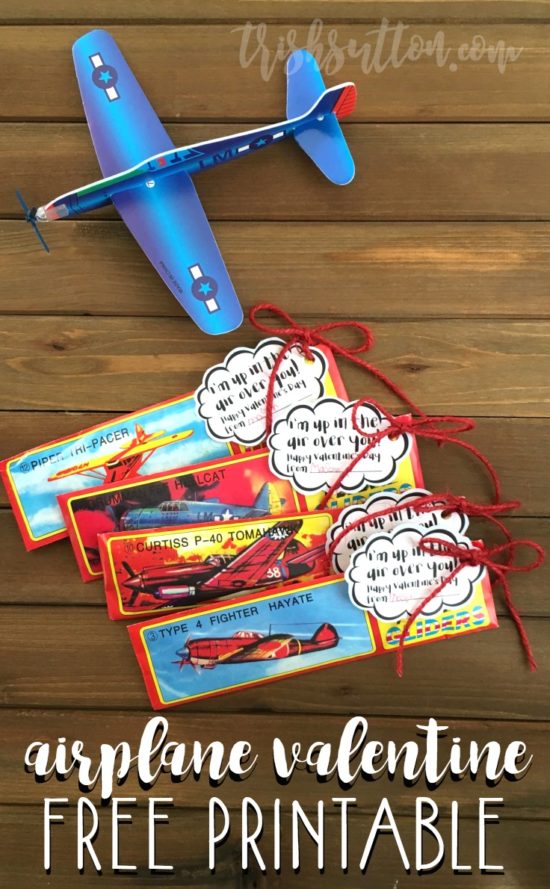 Later this week I will have many more free Valentine printables to share with you. Some of which are meant for attaching to sweet treats and others that are 100% sugar free (read: non-candy). In the meantime check out this collection of twenty-five free printables.