Last year my little guy gave his classmates Sugar-Free Valentines using this printable. That note with a tiny toy attached was a fun way to share a sweet sentiment with his school friends without sharing something sugary on Valentine's day. My kind of Valentine!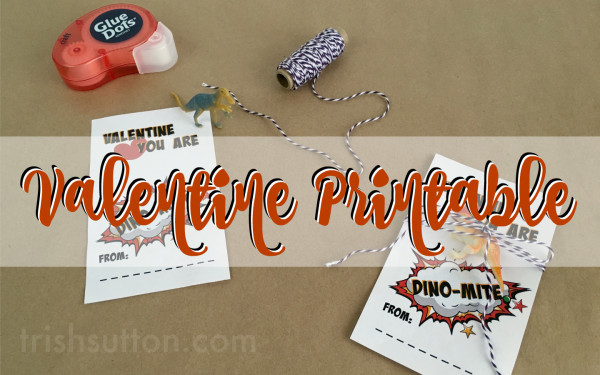 This year my little guy is giving another Sugar-Free Valentine to his classmates, however, this time each note will include his latest obsession;
DINOSAURS.
"Valentine You are Dino-Mite!"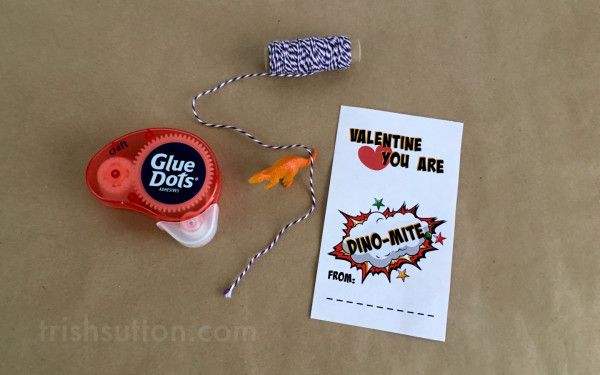 You Are Dino-Mite Printable Valentine
Dino-Mite Printable
Card Stock
Mini Dinosaur Figurines
Glue Dots
String or Ribbon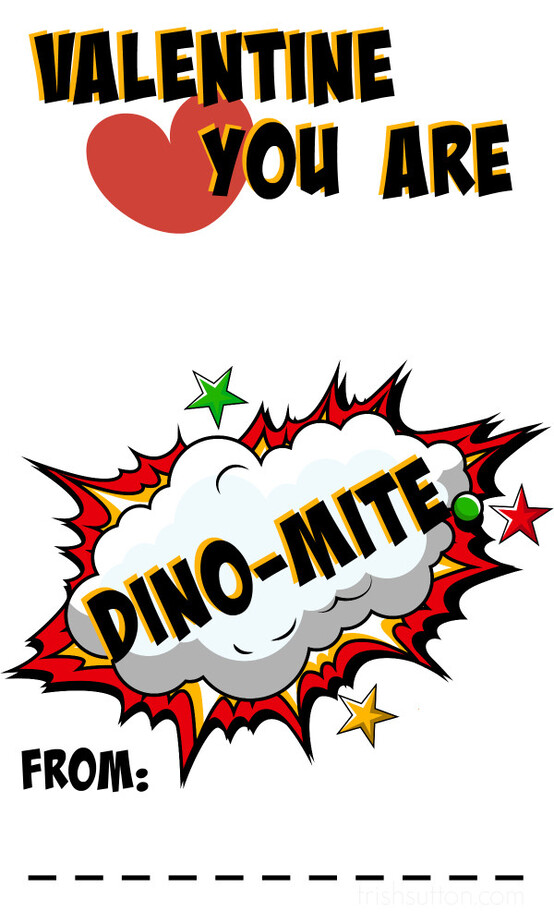 Click on the image above to open and print the Valentine notes on cardstock.
Cut each note to the desired size. 
Sign the giver's name to each 'You Are Dino-Mite' Printable Valentine.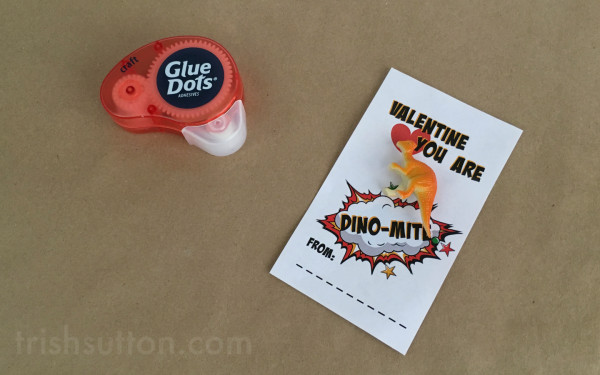 Add a glue dot where you would like your Dinosaur to sit and press the Dinosaur onto the glue dot. 
Wrap your Dino-Mite Valentine with a ribbon or string to secure the Dinosaur.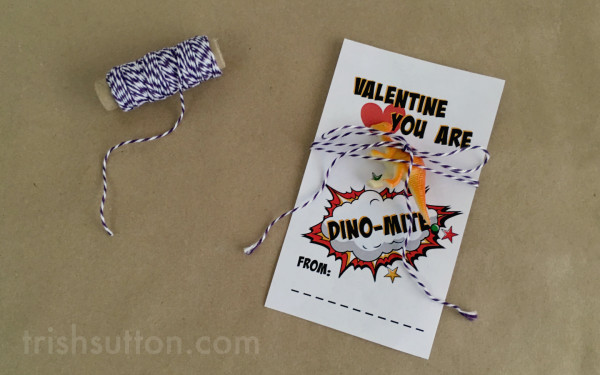 This printable is available as a free gift to my subscribers. To get yours, sign up below!
Current subscribers: there is a direct link to my printables library at the bottom of every email newsletter. Check your inbox for the last email that you received! (Or send me an email to receive another copy.)

Upon clicking the confirmation link you will receive immediate access to my printables library. My newsletters will be delivered to your inbox 2 – 4 times a month.
Your privacy is important to me; therefore, I promise not to spam you or share your information. Every printable that I create is for PERSONAL USE ONLY. See my privacy policy for more information. 
Share your Dino-Mite Valentines with classmates, friends & family!
And, while you are at it, print this Valentine for a teacher, caregiver, neighbor or grandparent.
Do (or did) your kids give homemade Valentines?