Over the years their age and height will change but this back to school tradition doesn't have to. Record children's favorites, names of their teachers and more on this free Back to School Printable; All About Me keepsake.

Back To School Printable
All About Me School Year Keepsake
Disclosure: This post may contain affiliate links. Full disclosure policy can be read here.
Celebrate the next school year with a printed memory for the following years. Print this All About Me fill in the blank page for your kiddos to record their current favorites then save it in a scrapbook or tuck it away. It is sure to bring a smile to your face when you look back to see how long they kept the same favorite book or how many times their desired profession changed (or didn't change).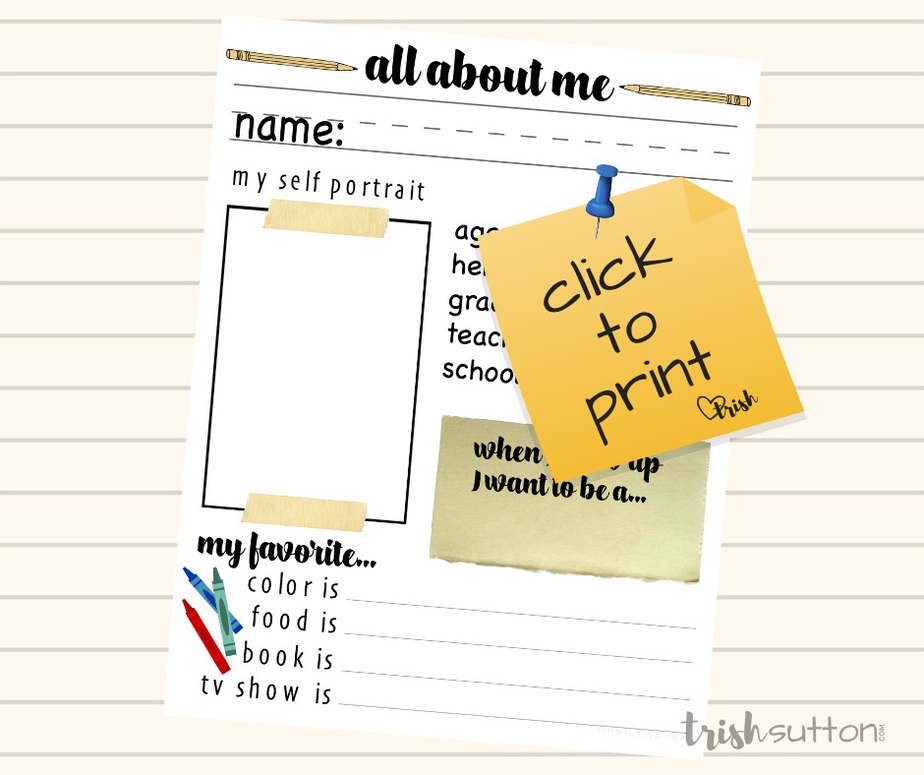 You can save or print a copy of my All About Me Back to School Printable right here. 
Supplies Needed:
Pencil, Pen, Crayons and/or Markers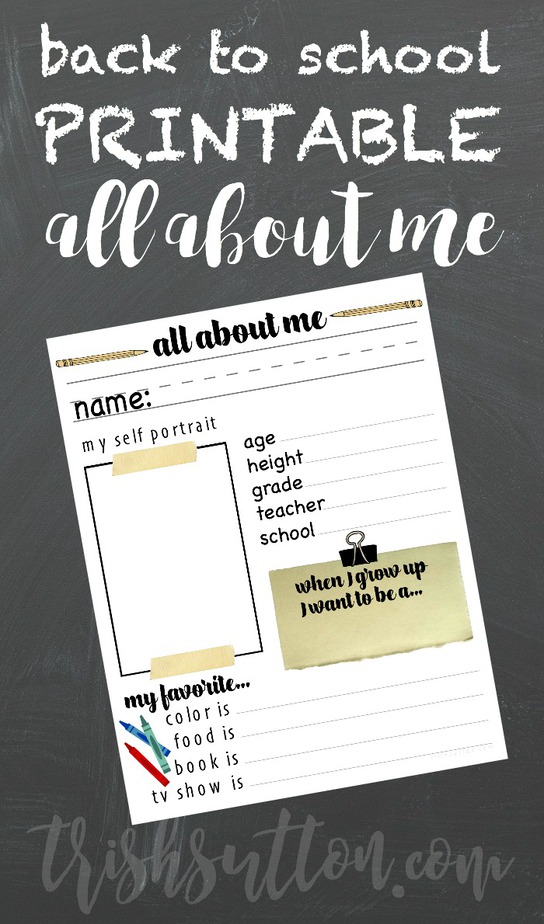 TrishSutton.com newsletter subscribers have exclusive access to ALL of my printables. To receive a link to view, print and download all of my printables, sign up below!
Current subscribers: there is a direct link to my printables library at the bottom of every email newsletter. Check your inbox for the last email that you received! (Or send me an email to receive another copy.)
After you signup you will receive a confirmation email. Upon confirming your email address you will receive access (including the current password) the Subscriber Exclusive Printables Library. Newsletters will be delivered to your inbox 2 – 4 times a month.
Your privacy is important to me; therefore, I promise not to spam you or share your information. Every printable that I create is for PERSONAL USE ONLY. See my privacy policy for more information.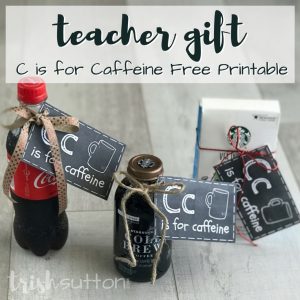 And 30 MORE Back to School Printables right HERE.