A Teacher Gift that is versatile enough to share with all school ages and one that is almost always a teaching necessity. C is for Caffeine!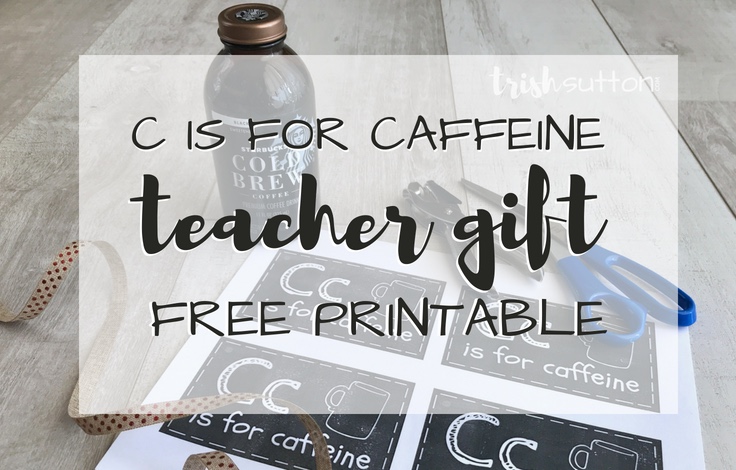 There is no part of me that is ready for my little nugget's summer to come to an end.  I would love to have a Summer do-over! However, as much as I wish we could be granted an extension and live it all again I know that my wish for more time is not at all realistic. Alas, tomorrow my little guy begins second grade.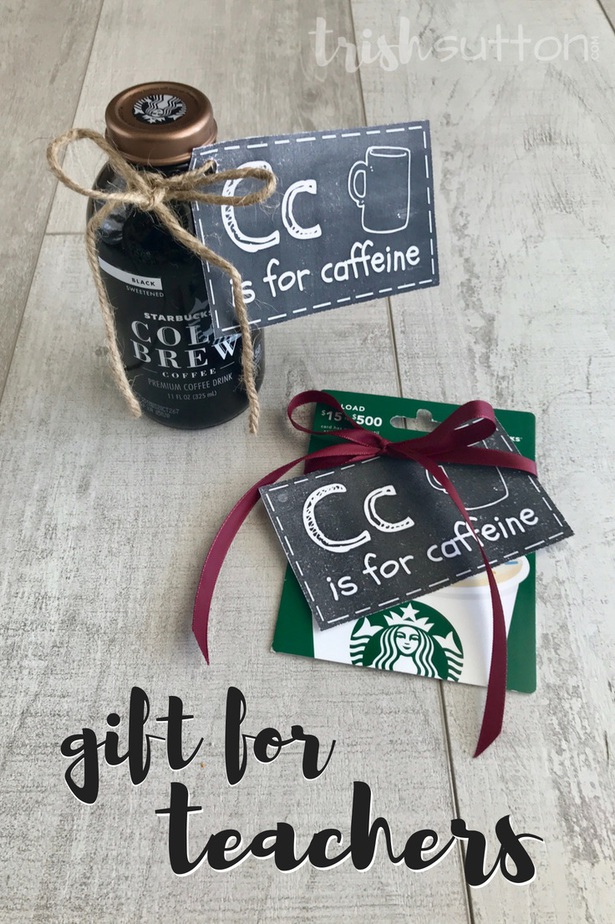 Tonight we will visit the little guy's second grade classroom, drop off his school supplies along with a little love for his teacher in the form of caffeine. Because, let's face it, children (of all ages) can be exhausting and teachers deserve all the support in the world. This particular gift of support just happens to be in the liquid form.
Teacher Gift | C is for Caffeine
Disclosure: This post may contain affiliate links. Full disclosure policy can be read here.
There are only a few supplies needed to create this teacher gift that can be given any time throughout the school year.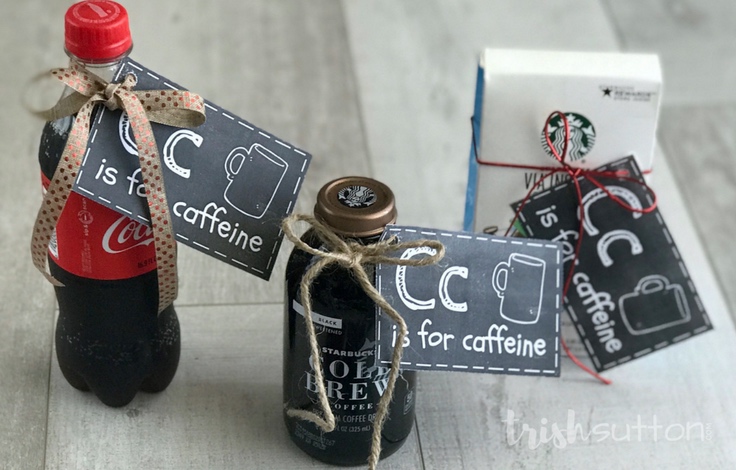 SUPPLIES:
Caffeine 
Think coffee shop gift card, a favorite soda, bottled coffee, packaged coffee or even a fresh cup of coffee from the local shop.
Ribbon or Jute
Hole Punch & Scissors
Printer Paper
My Free Printable – C is for Caffeine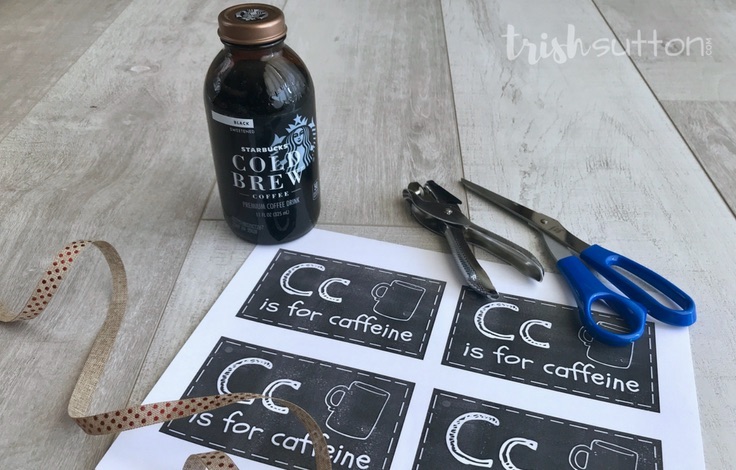 DIRECTIONS:
Purchase chosen source of caffeine;
Print a copy of the 'C is for Caffeine' gift tag;
Cut out a tag and hole punch it (there is a very light circle printed in the top right corner);
Sign your name on the back of the tag;
Then cut a piece of ribbon, thread through the punched hole and attach the gift tag to your caffeinated gift.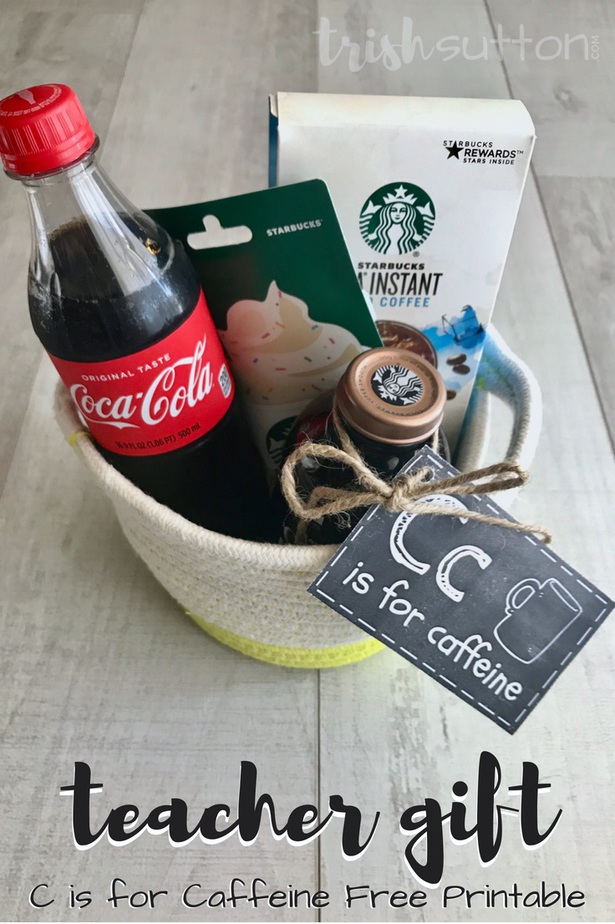 TrishSutton.com newsletter subscribers have exclusive access to ALL of my printables. To receive a link to view, print and download all of my printables, sign up below!
Current subscribers: there is a direct link to my printables library at the bottom of every email newsletter. Check your inbox for the last email that you received! (Or send me an email to receive another copy.)
After you signup you will receive a confirmation email. Upon confirming your email address you will receive access (including the current password) the Subscriber Exclusive Printables Library. Newsletters will be delivered to your inbox 2 – 4 times a month.
Your privacy is important to me; therefore, I promise not to spam you or share your information. Every printable that I create is for PERSONAL USE ONLY. See my privacy policy for more information.