Who wouldn't love to have a night off of doing the dishes? Print my Merry Wishes printable and create a Christmas dishes gift for friends, teachers & neighbors in just minutes.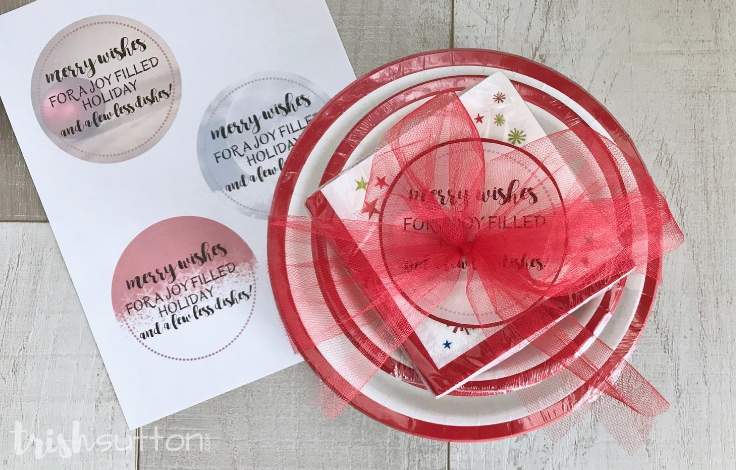 Disclosure: This post may contain affiliate links. Full disclosure policy can be read here.
Christmas Dishes Gift Merry Wishes Printable
Create a disposable dish kit with items such as paper plates, napkins, plastic forks, cups and straws.
My Supplies List: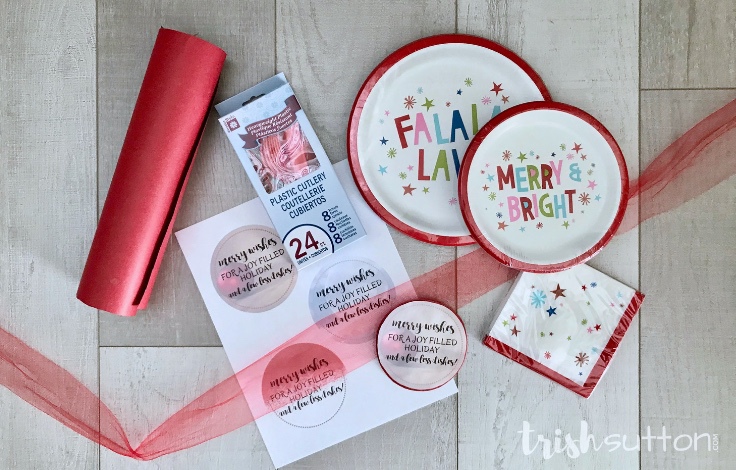 The steps I followed:
I absolutely love this little gift idea which is why I just had to create a printable with my own phrase! After creating my Merry Wishes printable I cut it out and used a glue stick to attach it to a piece of wrapping paper. (The wrapping paper backing wasn't necessary I just thought it would be fun!)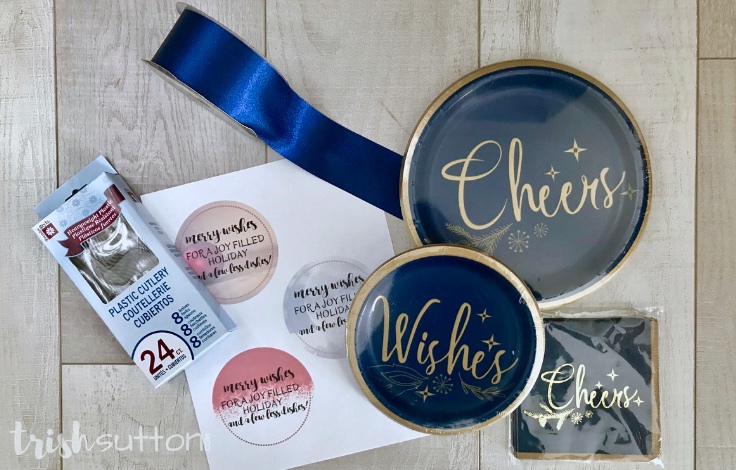 Then I quickly assembled my Christmas Dishes Gift by stacking the items on top of each other. Box of cutlery, topped with the large paper plates then the small paper plates and finally the napkins. I then slipped a piece of double sided tape between each item to hold the gift o' disposable dishes in place.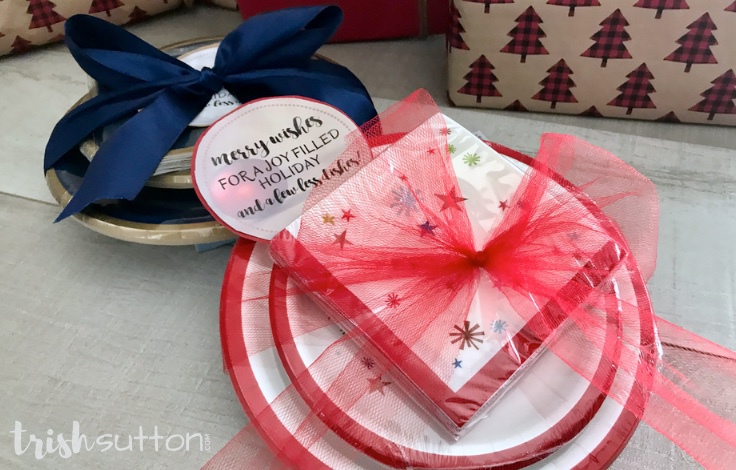 Finally I wrapped a thick ribbon around the Christmas dishes gift, tied a bow, added my name to the printable tag and attached it to the gift that I, myself, would absolutely love to receive. Ta-da!!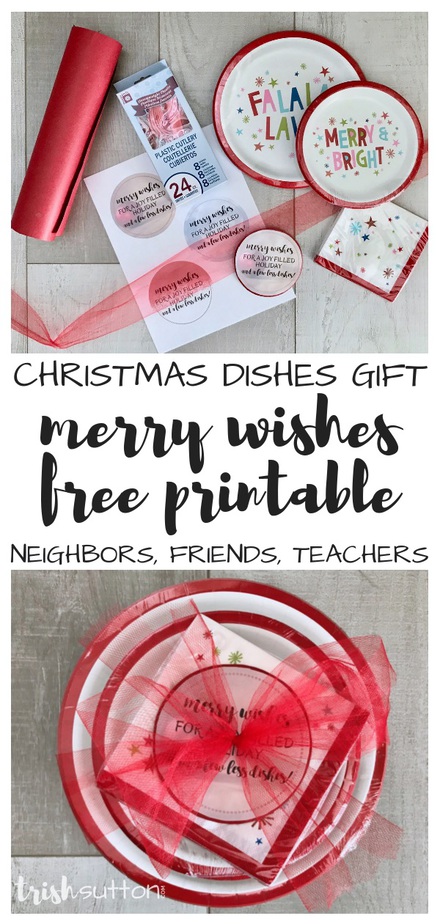 A few more simple gift ideas from Trish… 
Printable Candy Bar Wrappers
(You can't go wrong with a gift of chocolate!!)
Love You to Pieces Candy Gift Printable
(Includes five different printable phrases.)
Helping Hand Oven Mitts
(Made with Dollar Store items.)
DIY Wood Block Photo Cube
(This gift of cherished memories is one of my very favorites!)
TrishSutton.com newsletter subscribers have exclusive access to ALL of my printables. To receive a link to view, print and download all of my printables, sign up below!
Current subscribers: there is a direct link to my printables library at the bottom of every email newsletter. Check your inbox for the last email that you received! (Or send me an email to receive another copy.)
After you signup you will receive a confirmation email. Upon confirming your email address you will receive access (including the current password) the Subscriber Exclusive Printables Library. Newsletters will be delivered to your inbox 2 – 4 times a month.
Your privacy is important to me; therefore, I promise not to spam you or share your information. Every printable that I create is for PERSONAL USE ONLY. See my privacy policy for more information.