Before our destination wedding my husband and I purchased ninety pairs of flip flops. The plan was to have gorgeous baskets filled with flip flops for our wedding guests to wear on the sands of the beach (and the dance floor, if needed). Three free printable Flip Flop Greeting Cards.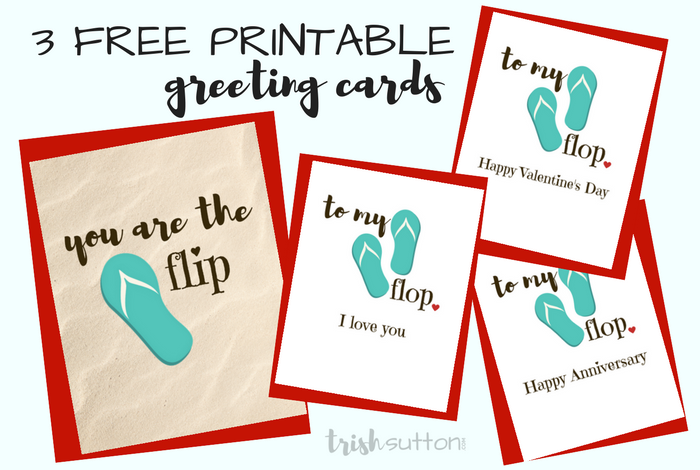 When our wedding day arrived my husband wore flip flops with a beige tuxedo and I wore flip flops with an ivory taffeta dress. Our brides-guys, grooms-girls and attendants all wore flip flops, as well. We also had flip flop margarita favors, flip flop place cards and small flip flop charms donning the centers of ribbons tied onto bubbles. However, one thing we did not have at our wedding ceremony and reception were gorgeous baskets filled with flip flops. We had long donated those ninety pairs of mens and womens flip flops to a homeless shelter. Our love for flip flops seemed better shared with those truly in need rather than our wedding guests.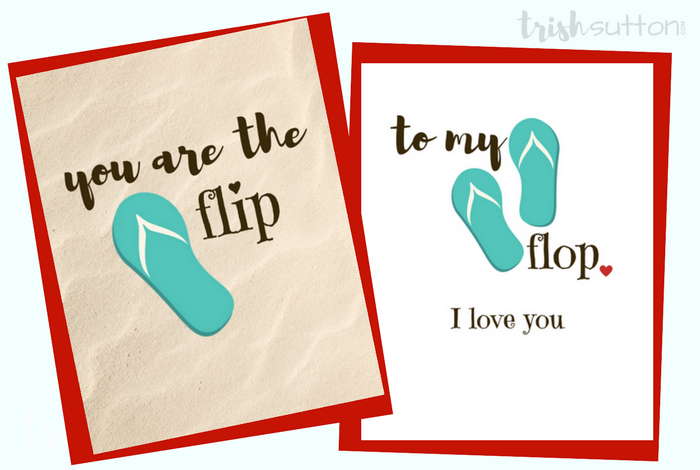 Flip Flop Greeting Cards | Three Free Printables
Disclosure: This post may contain affiliate links. Full disclosure policy can be read here.
Say Happy Anniversary, Happy Valentine's Day or I love you with one of these three free printable Flip Flop Greeting Cards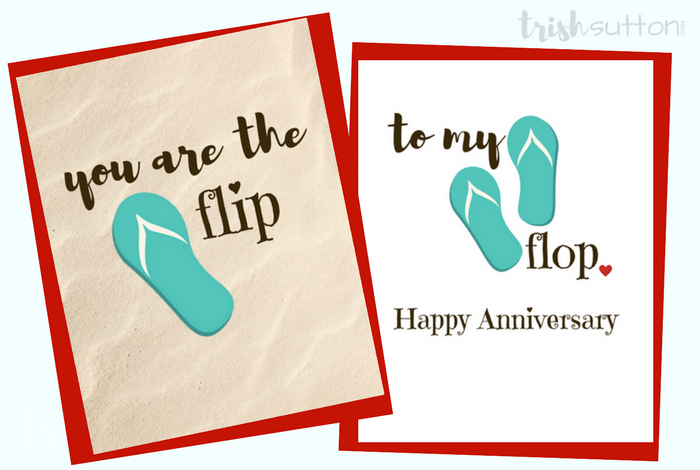 I created three flip flop greeting cards with my husband in mind. He is the flip to my flop. And whether it be an anniversary card, Valentine's day card or a card just to say I love you the message is clear. He is my other half.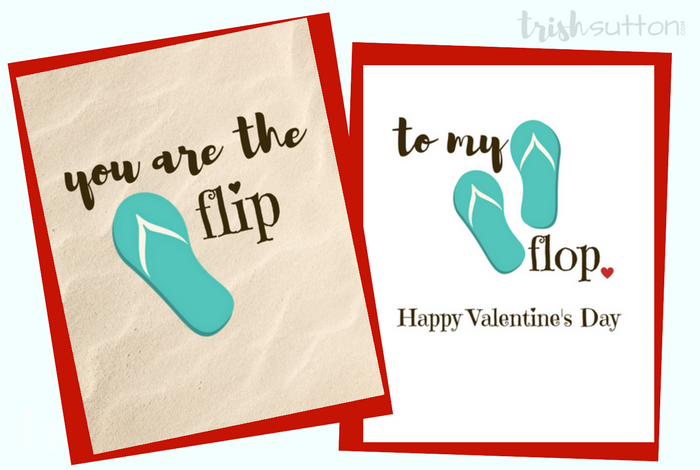 TrishSutton.com newsletter subscribers have exclusive access to ALL of my printables. To receive a link to view, print and download all of my printables, sign up below!
Current subscribers: there is a direct link to my printables library at the bottom of every email newsletter. Check your inbox for the last email that you received! (Or send me an email to receive another copy.)
After you signup you will receive a confirmation email. Upon confirming your email address you will receive access (including the current password) the Subscriber Exclusive Printables Library. Newsletters will be delivered to your inbox 2 – 4 times a month.
Your privacy is important to me; therefore, I promise not to spam you or share your information. Every printable that I create is for PERSONAL USE ONLY. See my privacy policy for more information.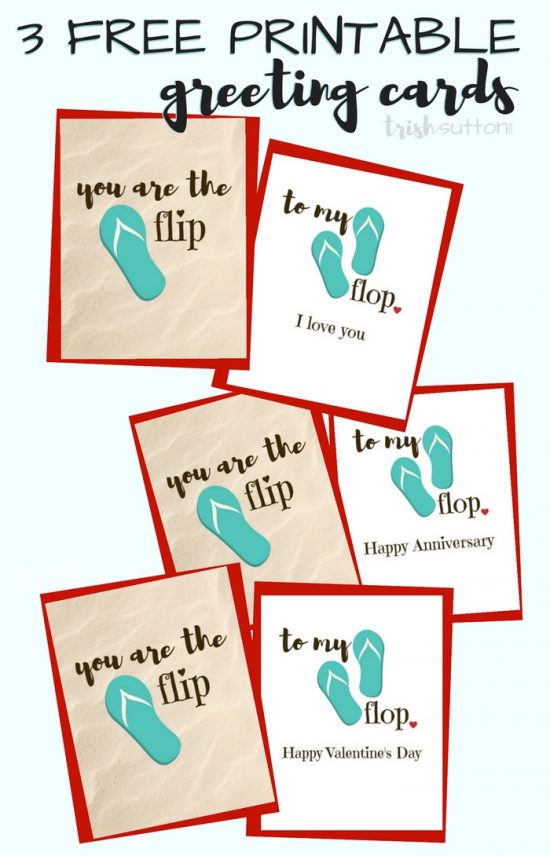 Click on the images below for more free printable greeting cards that are perfect for anniversaries and Valentine's Day.