In this house
We do Dog Tags,
Deployments,
Camo & Dress Blues.
We do Valor.
We do Strong.
We do Oorah.
We do Honor.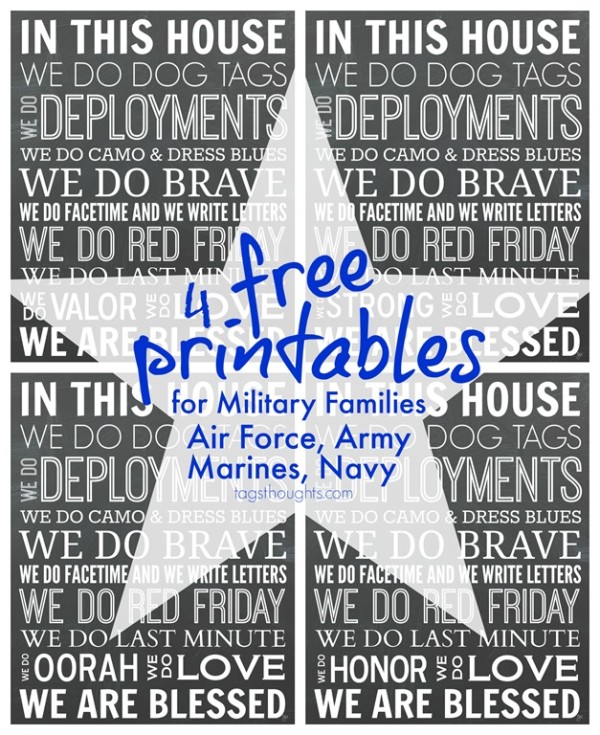 I have created four free printables in honor of Independence Day, the sacrifices of service men & women and all military families. These 8×10 prints can quickly be framed and displayed with pride or given as gifts of appreciation to the military families in your life.
In This House, We Do;
Four Free Printables for Military Families
All four printables share the same words except on the second to last line of each print, specific for individual military branches. These printables are available as a free gift to my subscribers. To get yours, sign up below!
Current subscribers: there is a direct link to my printables library at the bottom of every email newsletter. Check your inbox for the last email that you received! (Or send me an email to receive another copy.)

Upon clicking the confirmation link you will receive immediate access to my printables library. My newsletters will be delivered to your inbox 2 – 4 times a month.
Your privacy is important to me; therefore, I promise not to spam you or share your information. Every printable that I create is for PERSONAL USE ONLY. See my privacy policy for more information. 
Air Force 8×10 Printable; We do Valor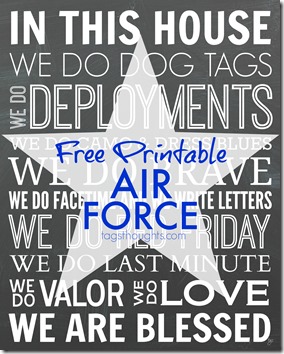 Army 8×10 Printable; We do Strong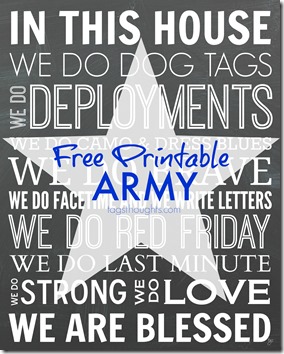 Marine 8×10 Printable; We do Oorah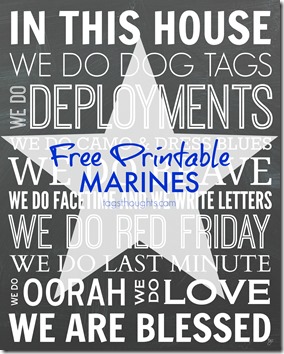 Navy 8×10 Printable; We do Honor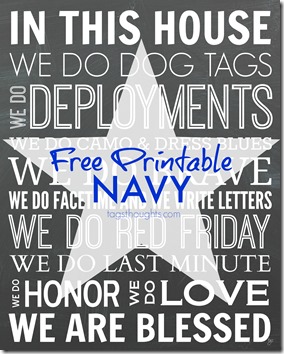 Thank you to our service men & women and thank you to their families for all of the sacrifices they make to faithfully & courageously serve and protect our country.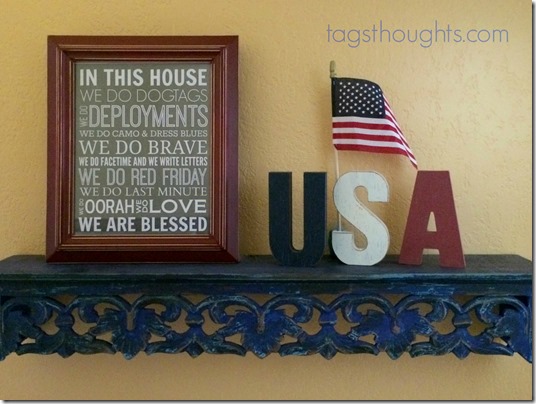 More Patriotic Posts from Trish… 
'Hand' Made Flag Shirt
Hand Winged Bald Eagle (Paper Roll)
Patriotic Party Decor; Utensil Holder, Flower Pot & More
Red, White & Blue Cookie Bar
Tissue Sparklers; Faux Firecrackers for Kids
Upcycled Patriotic Wind Sock
Wooden American Flag Yard Decor