Thank a teacher with a Target gift card and this free printable note. Thank you for keeping me on target this year!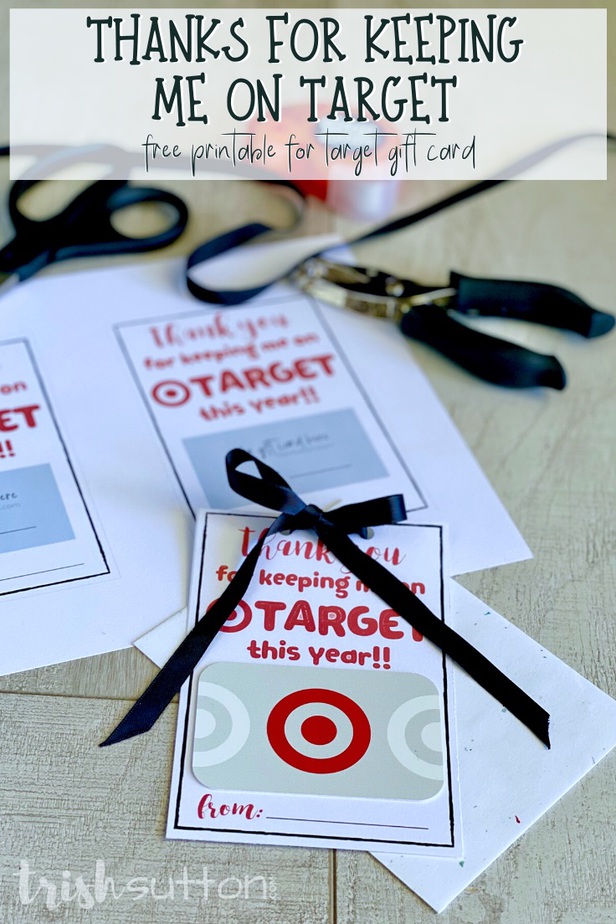 The end of the school year is in sight and who would have imagined our children would be ending the school year like this? Covid-19 has created an unfathomable pandemic that has had an affect on every aspect of our lives.
One of those affects include the closing of schools. Even with the school buildings being closed, the teachers have remained "open". They continued to teach albeit from a distance to enable students to continue learning from home. Teachers truly deserve the biggest thank you this year.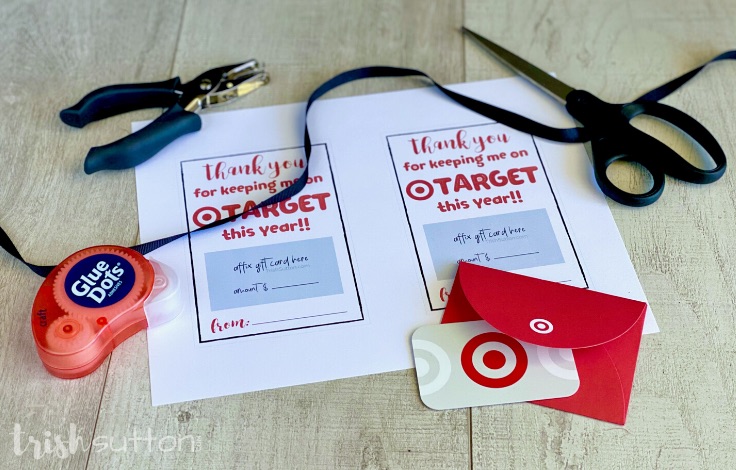 Teacher Gift Free Printable
Disclosure: This post may contain affiliate links. Full disclosure policy can be read here.
Supplies Needed:
Optional Supplies: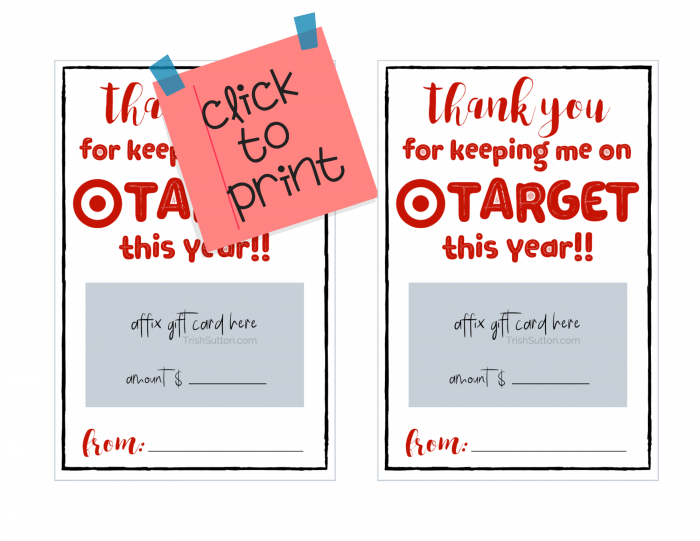 Instructions:
Preparing this gift is easy! Simply print the Free Printable Thank You Note on cardstock then cut it out. Next, use a glue dot (or two-sided tape) to affix the Target gift card to the notecard.
If desired, add ribbon to your appreciation gift by punching two holes at the top of the notecard and threading a ribbon through them. Tie the ribbon in a bow and you are ready to share your gift.
For those who would prefer to share their Target gift card and note in an envelope; this printable thank you note fits perfectly in a 4×6 envelope.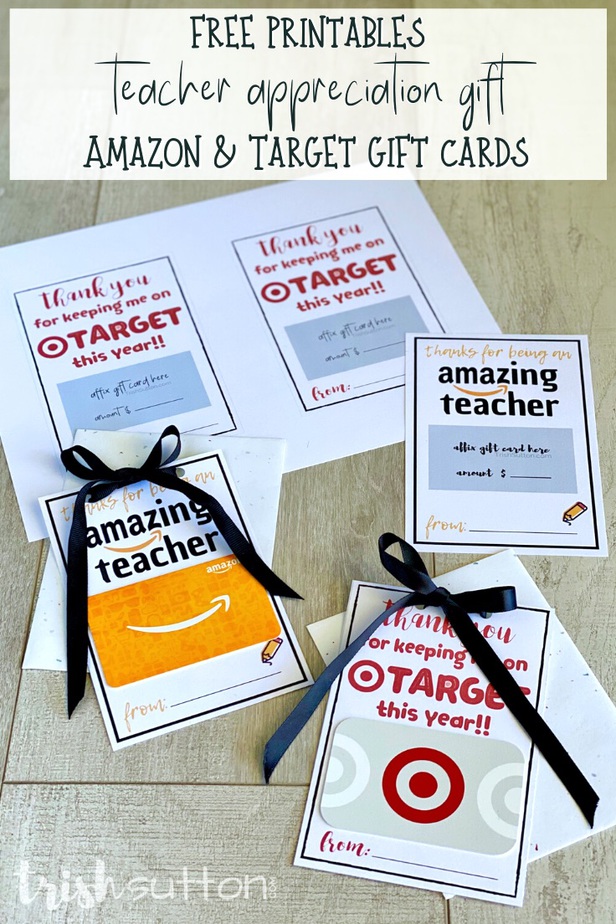 If you would rather share an Amazon gift card with your teacher then check out THIS Teacher Gift free printable!

TrishSutton.com newsletter subscribers have exclusive access to ALL of my printables. To receive a link to view, print and download all of my printables, sign up below!
Current subscribers: there is a direct link to my printables library at the bottom of every email newsletter. Check your inbox for the last email that you received! (Or send me an email to receive another copy.)
After you signup you will receive a confirmation email. Upon confirming your email address you will receive access (including the current password) the Subscriber Exclusive Printables Library. Newsletters will be delivered to your inbox 2 – 4 times a month.
Your privacy is important to me; therefore, I promise not to spam you or share your information. Every printable that I create is for PERSONAL USE ONLY. See my privacy policy for more information.