This Neighborhood Scavenger Hunt is a great activity for kids of all ages. It can be played individually or with teams.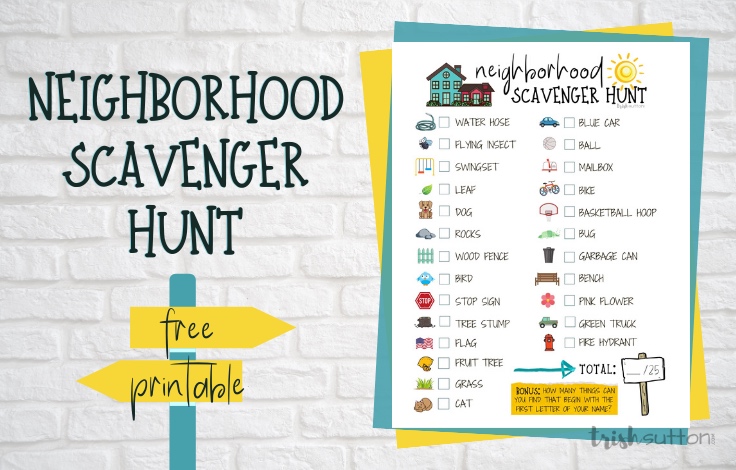 Summer is here and we are still hanging out at home living the pandemic isolation life. That said, we do still leave our house long enough to go on morning walks and evening bike rides throughout our neighborhood. If you, too, are enjoying walks and rides in your neighborhood I have a game just for you!
Neighborhood Scavenger Hunt Free Printable
Disclosure: This post may contain affiliate links. Full disclosure policy can be read here.
This free printable Neighborhood Scavenger Hunt includes 25 objects that can be seen from the road. The colorful printable includes both pictures and words so that kids of all ages can play along. Even those little ones in strollers!
Simply click on the image below to print  your free copy then scroll down for links to more free printable scavenger hunts.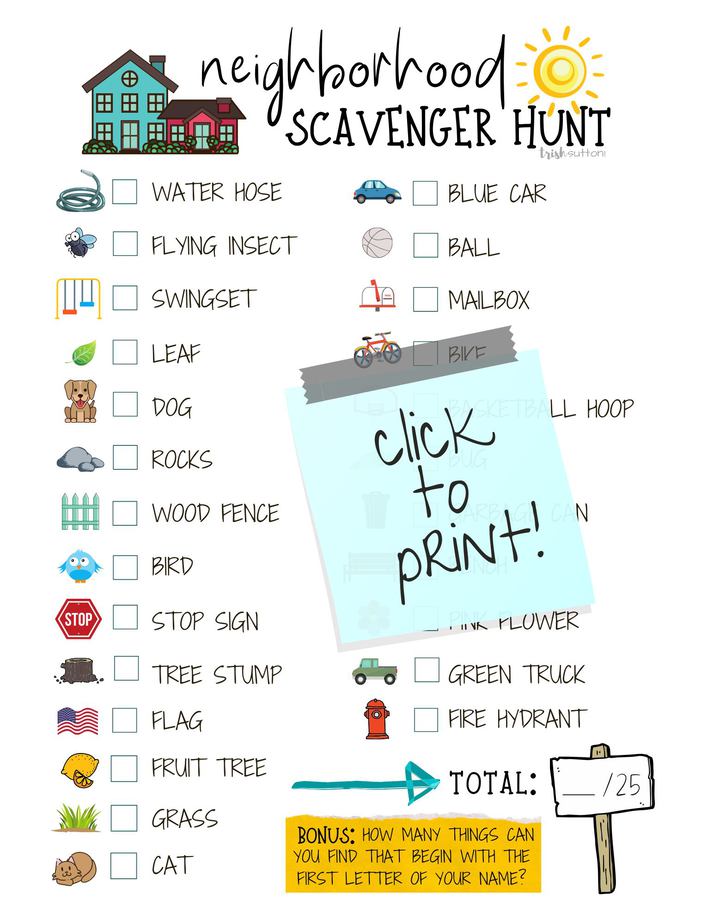 Supplies Needed:
Neighborhood Scavenger Hunt Free Printable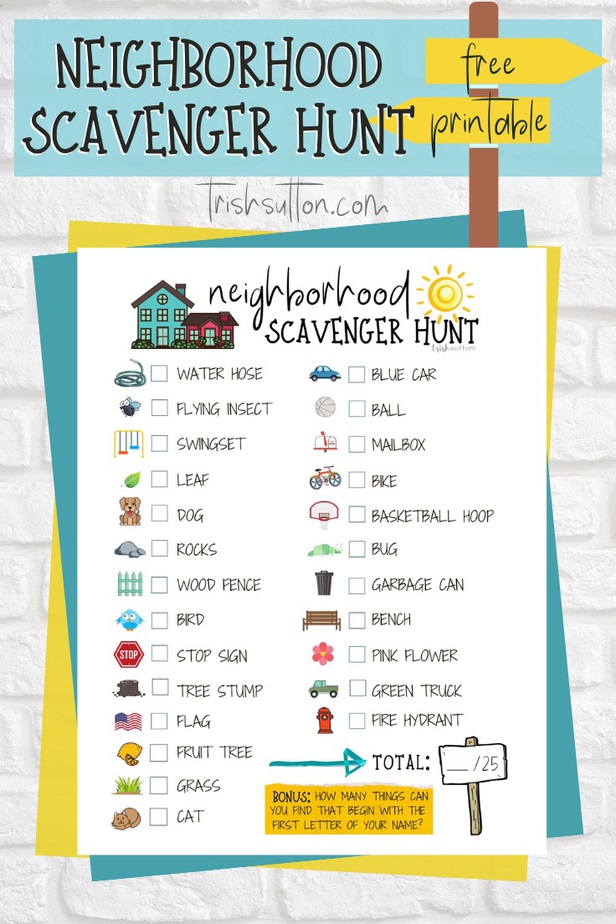 TrishSutton.com newsletter subscribers have exclusive access to ALL of my printables. To receive a link to view, print and download all of my printables, sign up below!
Current subscribers: there is a direct link to my printables library at the bottom of every email newsletter. Check your inbox for the last email that you received! (Or send me an email to receive another copy.)
After you signup you will receive a confirmation email. Upon confirming your email address you will receive access (including the current password) the Subscriber Exclusive Printables Library. Newsletters will be delivered to your inbox 2 – 4 times a month.
Your privacy is important to me; therefore, I promise not to spam you or share your information. Every printable that I create is for PERSONAL USE ONLY. See my privacy policy for more information.