Create a one size fits all Valentine gift for anyone special; including teachers, caregivers, nurses, neighbors, family and any other popcorn & movie lover. Free Printable Valentine You Make My Heart Pop!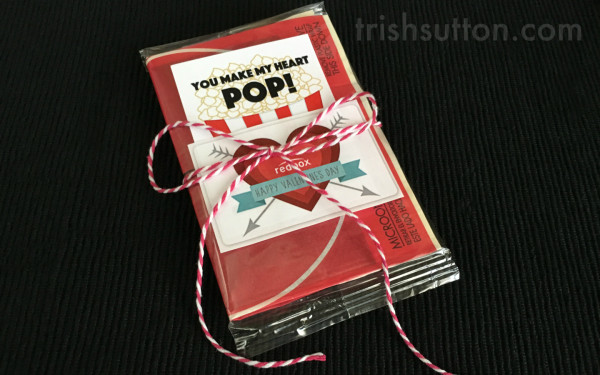 My favorite gifts to create are those I would love to receive. And with Popcorn being THAT ONE FOOD ITEM that I would choose if I were stuck on a deserted island, THIS Printable Valentine 'You Make My Heart Pop!' is one that I would absolutely LOVE to receive.
Printable Valentine You Make My Heart Pop!
Disclosure: This post may contain affiliate links. Full disclosure policy can be read here.
Similar to the Movie Night Gift Basket this Valentine gift includes a snack and a gift card. It is a super simple way to give someone special a little love in the form or a popcorn & movie night.
SUPPLIES:
1 bag of Microwave Popcorn
my Free Printable Valentine (see subscriber details below to download/print)
INSTRUCTIONS:
Simply grab a bag (or a whole box) of microwave popcorn, purchase a movie gift card and  print my free printable Valentine 'You Make My Heart Pop!'.
Cut out the Valentine note, sign it and stack it with the movie card then tie a ribbon or string around all three and your gift is ready to make someone's day (and night)!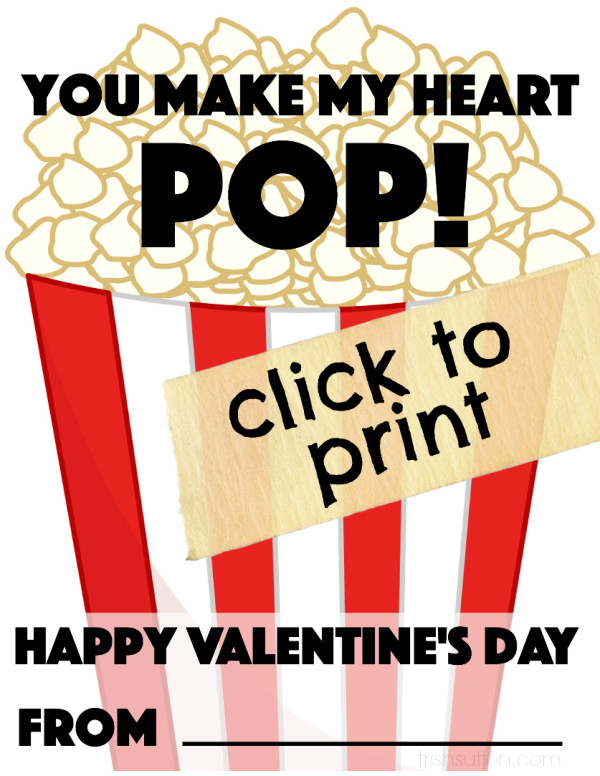 TrishSutton.com newsletter subscribers have exclusive access to ALL of my printables. To receive a link to view, print and download all of my printables, sign up below!
Current subscribers: there is a direct link to my printables library at the bottom of every email newsletter. Check your inbox for the last email that you received! (Or send me an email to receive another copy.)
After you signup you will receive a confirmation email. Upon confirming your email address you will receive access (including the current password) the Subscriber Exclusive Printables Library. Newsletters will be delivered to your inbox 2 – 4 times a month.
Your privacy is important to me; therefore, I promise not to spam you or share your information. Every printable that I create is for PERSONAL USE ONLY. See my privacy policy for more information.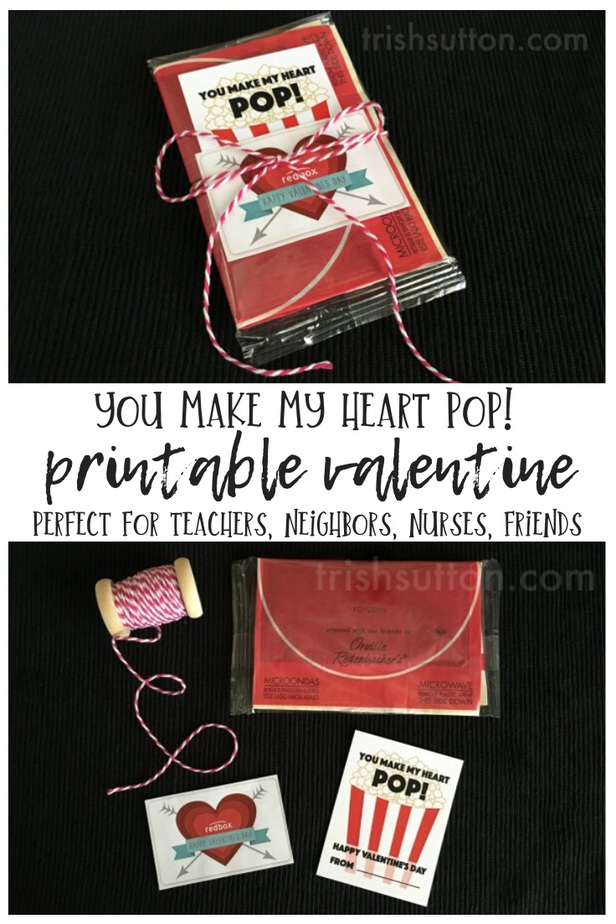 What do you think? Do you have someone in mind for this free printable Valentine?
And speaking of popcorn. Have you tried my Favorite Caramel Popcorn Recipe? It is a MUST if you, too, are a popcorn fan.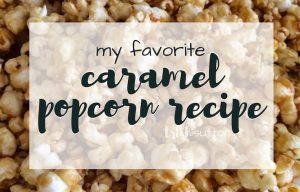 You Make My Heart Pop Valentine originally posted January 21, 2016.