Car games are key when it comes to going on road trips with kids. Before you pack up for your next freeway travels be sure to grab a few copies of my free printable Road Sign Scavenger Hunt.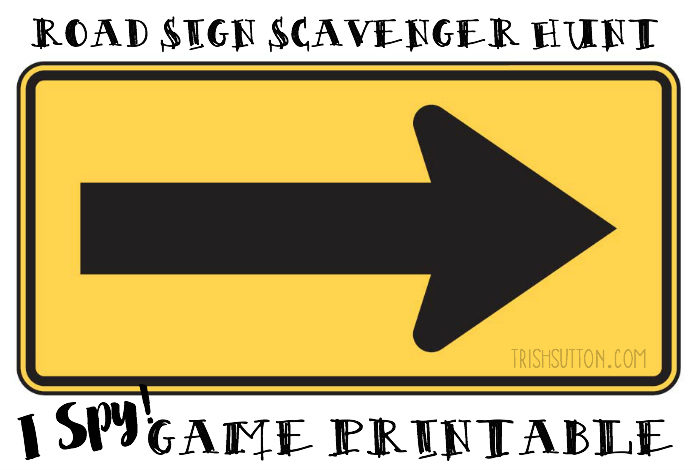 Are we there yet? How much longer? How many more miles? 
Road Sign Scavenger Hunt Free Printable I Spy Game
Disclosure: This post may contain affiliate links. Full disclosure policy can be read here.
When the questions have hit the max quota, after all the shoulders in the car are too bruised to continue to play slug bug and when the burnout has set in with the license plate game, I've got you covered.
Grab a pen, pencil, crayon or marker and pull out a few copies of my free printable I Spy game to see who can find the most signs on your road trip.
With any luck this game will occupy a few miles and eliminate a few repetitive questions.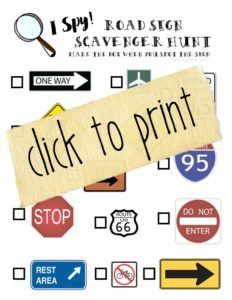 Road Sign Scavenger Hunt Free Printable
Supplies Needed:
Save this free printable road sign scavenger hunt game for your next road trip.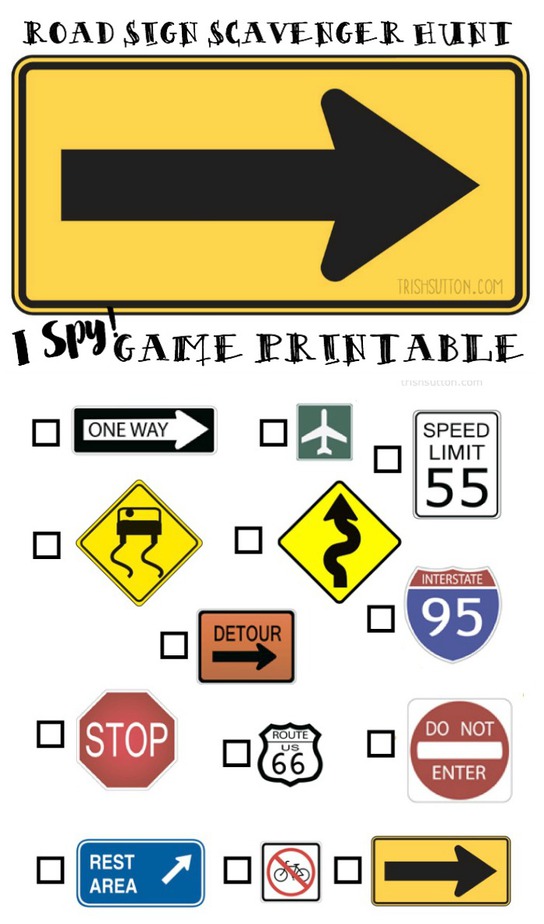 TrishSutton.com newsletter subscribers have exclusive access to ALL of my printables. To receive a link to view, print and download all of my printables, sign up below!
Current subscribers: there is a direct link to my printables library at the bottom of every email newsletter. Check your inbox for the last email that you received! (Or send me an email to receive another copy.)
After you signup you will receive a confirmation email. Upon confirming your email address you will receive access (including the current password) the Subscriber Exclusive Printables Library. Newsletters will be delivered to your inbox 2 – 4 times a month.
Your privacy is important to me; therefore, I promise not to spam you or share your information. Every printable that I create is for PERSONAL USE ONLY. See my privacy policy for more information. 
*Road Sign Scavenger Hunt was originally posted on June 23, 2016.