Create a very inexpensive kid's Valentine with this dollar store (or craft store) find and my Wack-A-Pack Valentine Printable.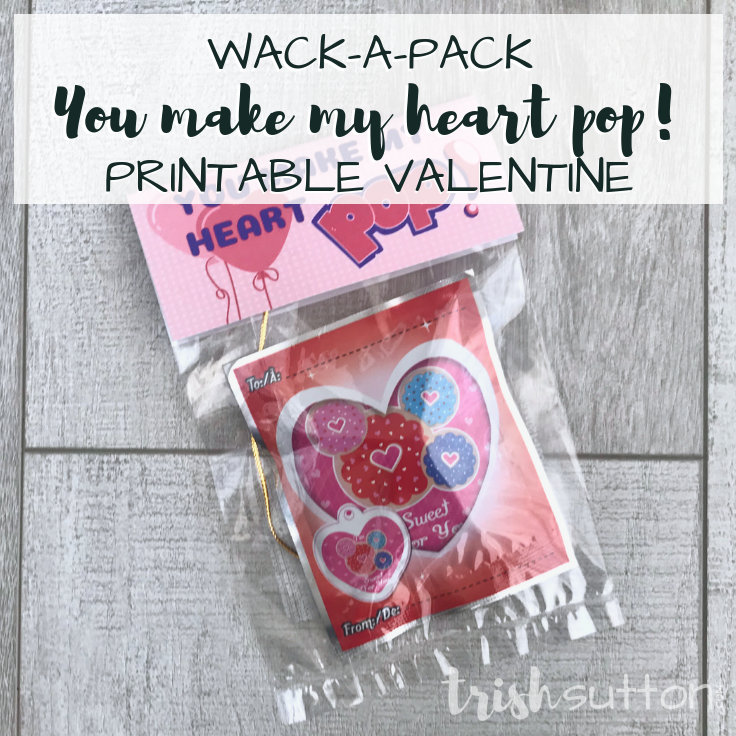 Have you ever heard of a "WACK-A-PACK? Several months ago a friend gifted these poppin' party favors to my little guy and he became an instant fan.
The just of the wack-a-pack is to smack a small package with your hand and watch it inflate until the package can no longer stay sealed then out pops a small mylar party favor.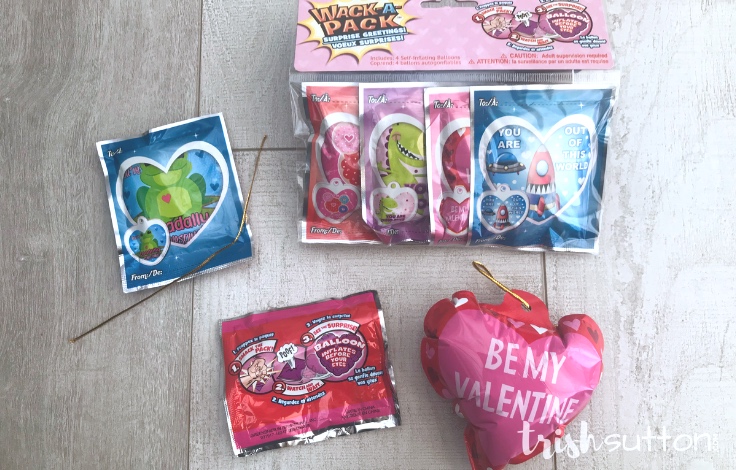 The same friend who introduced me to these surprisingly fun favors last Halloween recently enlisted my help to think of ideas for a wack-a-pack themed Valentine note. My immediate thought was the "You Make My Heart Pop" popcorn Valentine that I created a few years ago. I then went to work on creating a Valentine Printable that would compliment the wack-a-packs for my friend's daughter to share with classmates this Valentine's Day.
Wack-A-Pack Valentine Printable
You Make My Heart Pop
Disclosure: This post may contain affiliate links. Full disclosure policy can be read here.
Create your own popping Valentines in just a few minutes!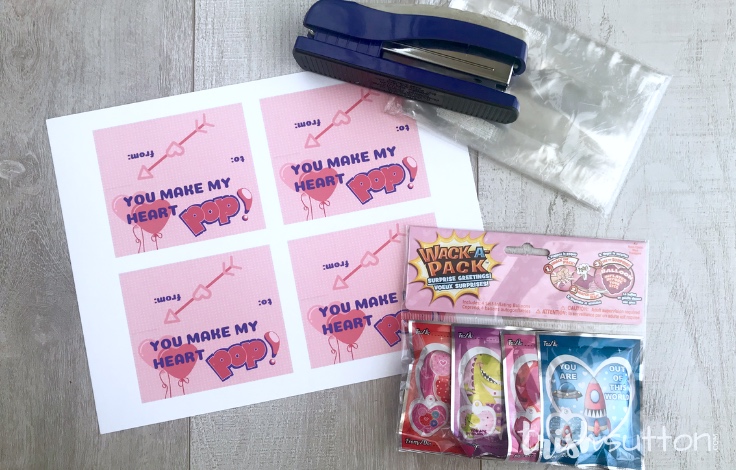 SUPPLIES:
DIRECTIONS:
Just like my STAMP-ENDOUS Kids Valentines these kids valentines are super easy to assemble!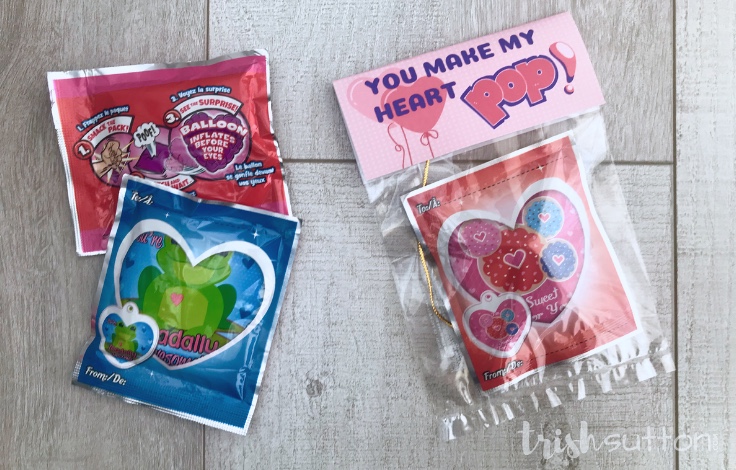 If you received this post via email simply scroll to the bottom of that email to access my Exclusive Printables Library; otherwise, follow the instructions below to access my free printables library then open/download and print the wack-a-pack valentine notes on card stock.
Next use a paper cutter or scissors to cut out the individual valentine cards then fill in the "to" and "from" blanks and fold each card in half.
Add a wack-a-pack to each party bag then place a valentine note over the top of every bags and secure the note with a staple.


TrishSutton.com newsletter subscribers have exclusive access to ALL of my printables. To receive a link to view, print and download all of my printables, sign up below!
Current subscribers: there is a direct link to my printables library at the bottom of every email newsletter. Check your inbox for the last email that you received! (Or send me an email to receive another copy.)
After you signup you will receive a confirmation email. Upon confirming your email address you will receive access (including the current password) the Subscriber Exclusive Printables Library. Newsletters will be delivered to your inbox 2 – 4 times a month.
Your privacy is important to me; therefore, I promise not to spam you or share your information. Every printable that I create is for PERSONAL USE ONLY. See my privacy policy for more information.